Clutch names AgileEngine a top software development company in DC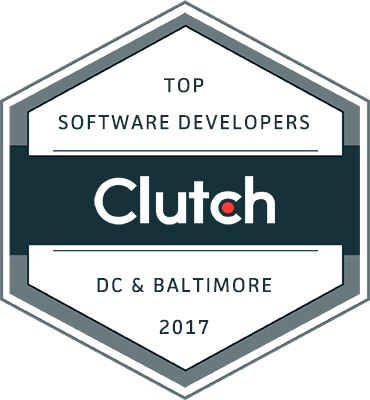 Recently, Clutch announced their latest research, identifying the top companies across eight different segments in the tech industry. We are proud to announce that based on in-depth research, AgileEngine has one of the top software developers in the DC Metro Area.
Located in downtown D.C., Clutch is a B2B research firm that provides analysis of IT companies all around the world. Clutch's mission is to identify leading firms to provide vendors with the most accurate and up to date information when selecting a technology provider.
Clutch identified the top agencies and developers in their latest press release using a unique rating methodology that considers market presence, ability to deliver and verified reviews and ratings. Based on client feedback, AgileEngine is ranked as a leading software development company.
Clutch displays its research using a Leader's Matrix. Washington, D.C. and Baltimore are not short on tech talent, so we are honored to share a top spot among all these great companies!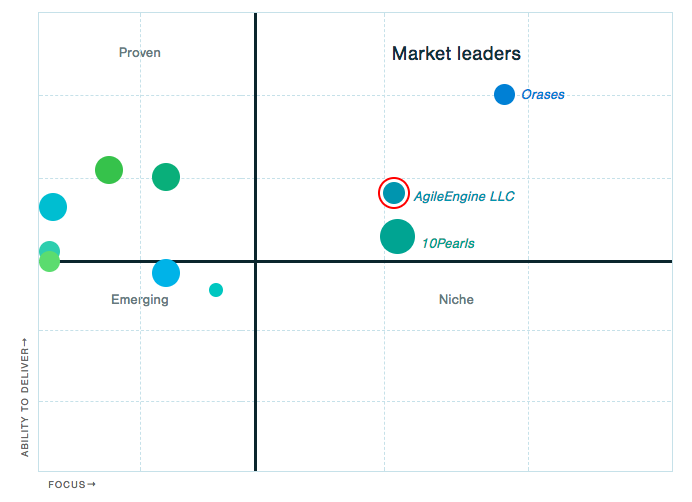 Client feedback forms the backbone of Clutch's research methodology. Recently, our clients took time to review us on Clutch. Here are some excerpts of the great things that they've been saying on our Clutch profile:
"AgileEngine has been our most consistent, productive, and results-driven relationship."
"I felt like I was working with a partner who was genuinely interested in the project."
"We've found consistency in their skill levels, which is hard to match in the marketplace."
"The recruitment process, interactivity, collaboration, project management, and organization impressed me. I never felt out of the process."
Receiving such great comments from our clients makes us extremely happy. We strive to provide the best experience when collaborating on a new project. We are excited to continue working with Clutch and maintain our standing in their leaders list.