Clutch named AgileEngine the #1 B2B vendor in Argentina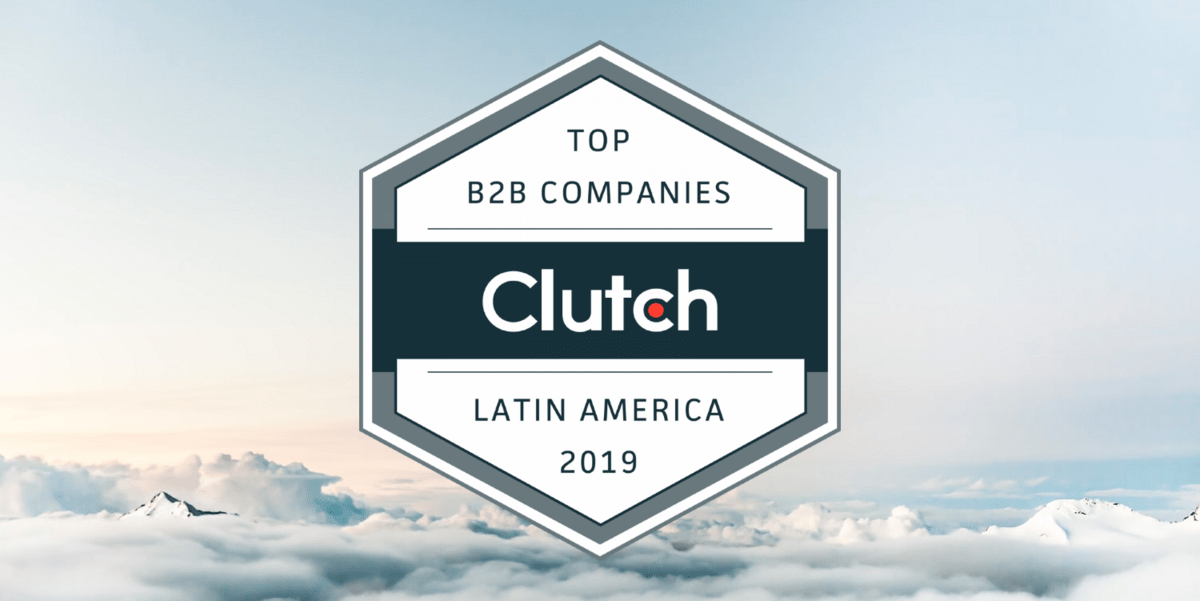 Long story short, now we are the #1 custom software development vendor and the #1 B2B firm in Argentina. More reasons for talented people to join our Argentinian team in Buenos Aires!
Now, here's the whole story. In August, the research and rating firm Clutch published a ranking of the business services firms of Latin America and the Caribbean. This ranking covers 13 countries and hundreds of firms. Just like in the case of other rankings from Clutch, the foundations for this one are market presence and the reviews from verified clients.
It's the latter that makes Clutch rankings so important for us, as well as the companies that view AgileEngine as a potential vendor. Reviews from real clients reflect how our nearshore teams are doing in terms of real-life client satisfaction. This enables us to measure our engineers' experience and achievements by successful commercial projects, not some abstract metrics. Can all companies say the same about their team?😏
More Ratings from Clutch
So far, Clutch has given us several reasons to feel proud of our engineers — and thankful to our clients:
In addition to the rankings published by Clutch, there are dynamically updated Leader Matrices where AgileEngine can be found. Namely, we're a top-3 app development firm in Washington DC and top-10 in Ukraine.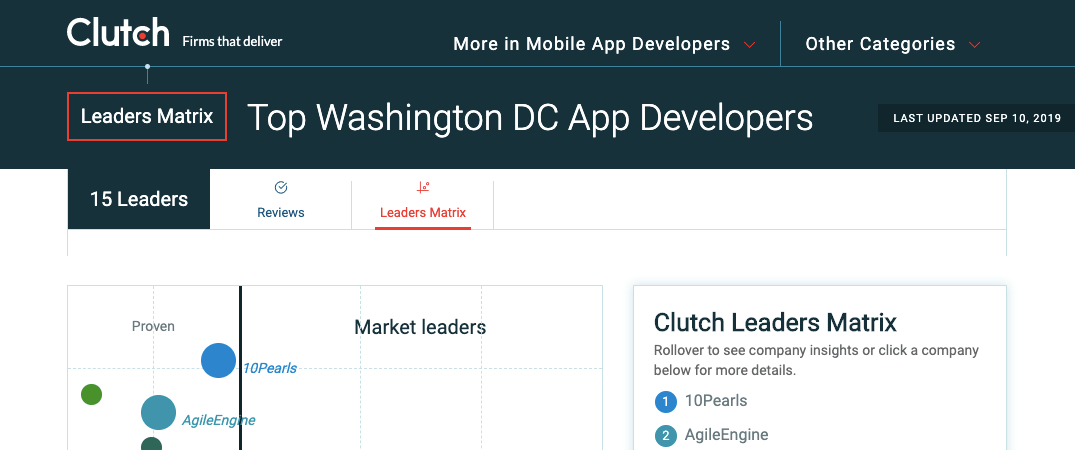 So if you're looking for a top-ranked vendor to build something revolutionary, we're always happy to hear from people with great ideas. You can always contact us via the form below.