The Financial Times names AgileEngine a top-500 fastest-growing American company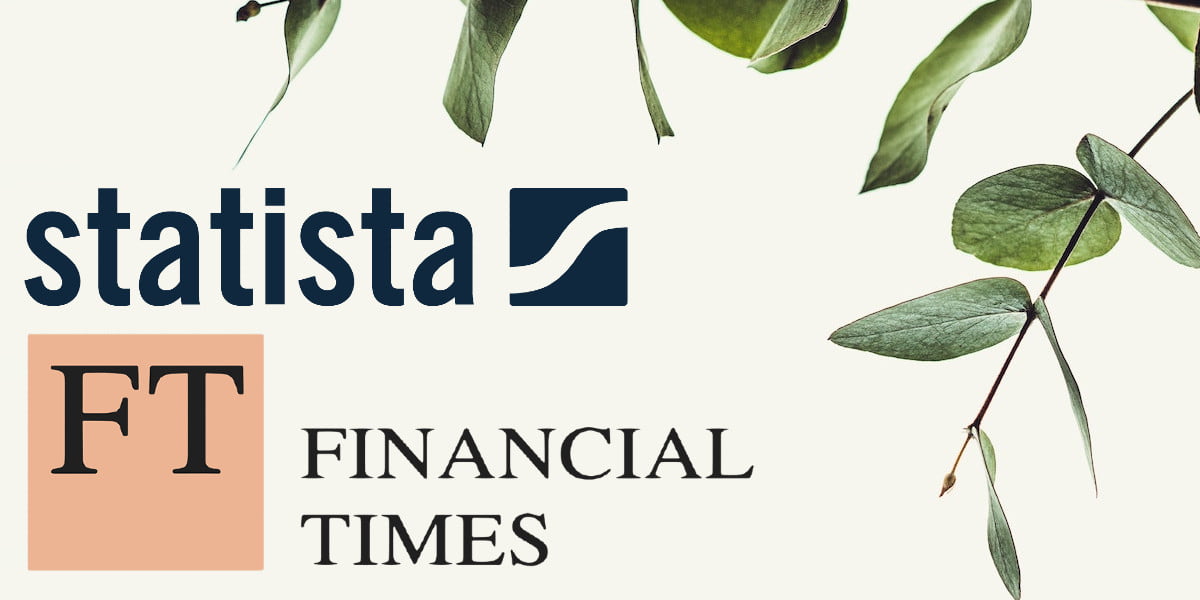 FT Americas, an annual ranking published by the Financial Times and Statista, lists AgileEngine as one of the fastest-growing companies in 2021. There are three reasons why this recognition is exciting and precious for the 400+ AgileEngineers.
First, this year's FT Americas is the second consecutive ranking that features AgileEngine. This fact marks a solid growth trend that we're keen to maintain in the future.
Second, growing during a period as remarkably challenging as 2020–2021 is a big feat of business resilience, leadership, and successful teamwork. Our steady growth rate amid the pandemic and economic crisis is an achievement that's only possible via a tremendous collective effort. This achievement belongs to every member of our team in Ukraine, Latin America, and the US.
Third, this year we're only five positions below Facebook — watch out, Mark Zuckerberg! What's more, we actually rank higher than Netflix and Etsy 🙂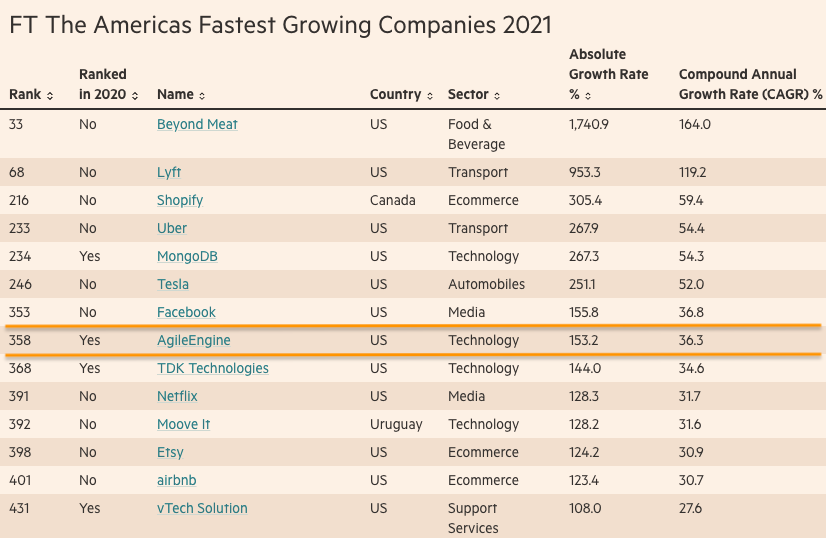 FT Americas in 2021
Thanks to its focus on business growth, the FT Americas 2021 has been an indicator of the companies' ability to withstand the global crisis. The rating has demonstrated the massive potential that the technology sector has in this respect.
Just like in 2020, technology businesses are well-represented in the FT Americas top-500, accounting for 28% of companies on the list. In comparison, the second largest sectors are health and support services, both with 5.8%.
AgileEngine in 2020–2021
A technology company at its core, AgileEngine is a provider of tech expertise to Fortune 500 companies, the most-funded EU startups, and 40,000-employee enterprises. We've built custom solutions and apps that doubled our clients' user bases, got them into the Gartner Quadrant, and made their UX/UI 70% smoother.
In 2021, we've already launched new R&D and UX design collaborations with 10+ companies in HealthTech, EdTech, FinTech, supply chain management, and real estate. Let's see what we can help them achieve!