AgileEngine Names Alex Gorlatov as VP of Global Delivery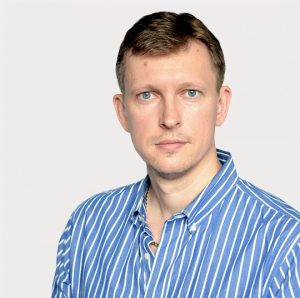 McLean, Va. — AgileEngine, the McLean-based outsourced software development company that builds dedicated offshore engineering teams for clients, has named Alex Gorlatov as its new VP of Global Delivery who will coordinate distributed delivery cooperation between US, Argentinian and Ukrainian development centers. Alex had held the leading engineering roles for the last 11 years in software product companies, startups and government organizations.
"I'm very excited to join AgileEngine and become part of rapidly growing team. I'm confident that my extensive knowledge will help AgileEngine to keep delivering excellent quality of our services worldwide," said Alex.
About AgileEngine
We are a software development company headquartered in Washington, DC with development centers in Eastern Europe and Argentina. As an offshore outsourcing company, we build teams of dedicated programmers for top tech companies and ambitious startups. Since 2000 we've been successfully using Lean and Agile development methodologies to turn ideas into software that people love. 100% client retention rate is our main credit! If you have any questions regarding agile offshore software development – please contact us!