AgileEngine ranks on Inc. 5000 for five consecutive years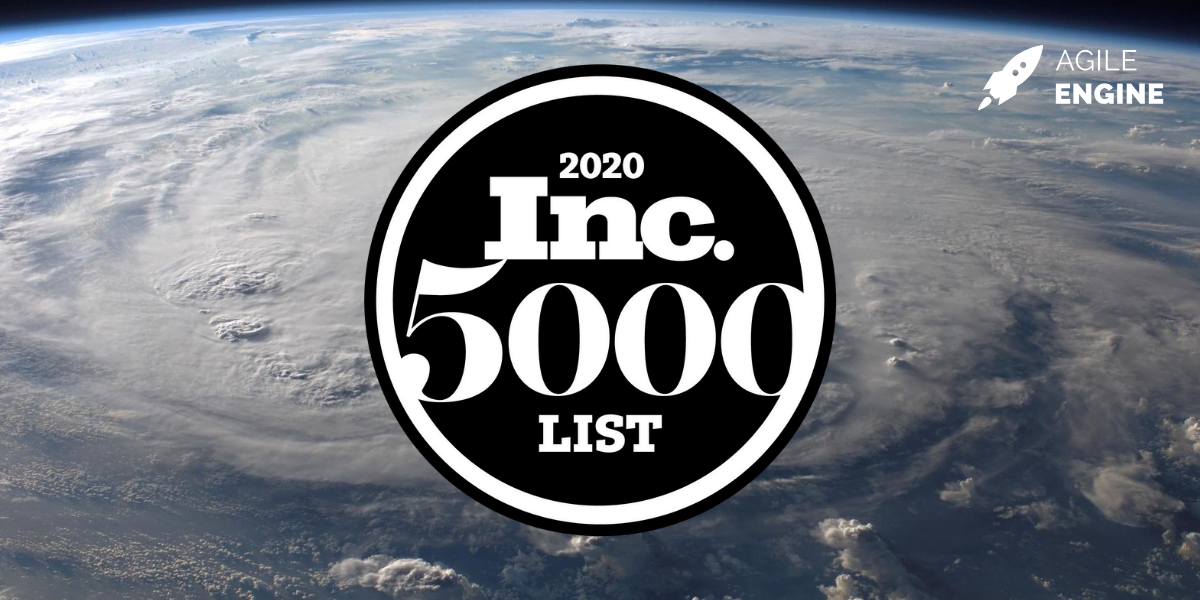 Inc. Magazine has revealed its 39th annual 2020 Inc. 5000 list dedicated to America's fastest-growing businesses. This year, industry-leading companies like Under Armour, Microsoft, Zappos, and Intuit got their first exposure as honorees. For AgileEngine, 2020 is the fifth year in a row to be ranked among the leaders with a 153% growth.
In 2016, we took the 4084th place. Our skyrocketing growth throughout several years has made us #2651 in 2020.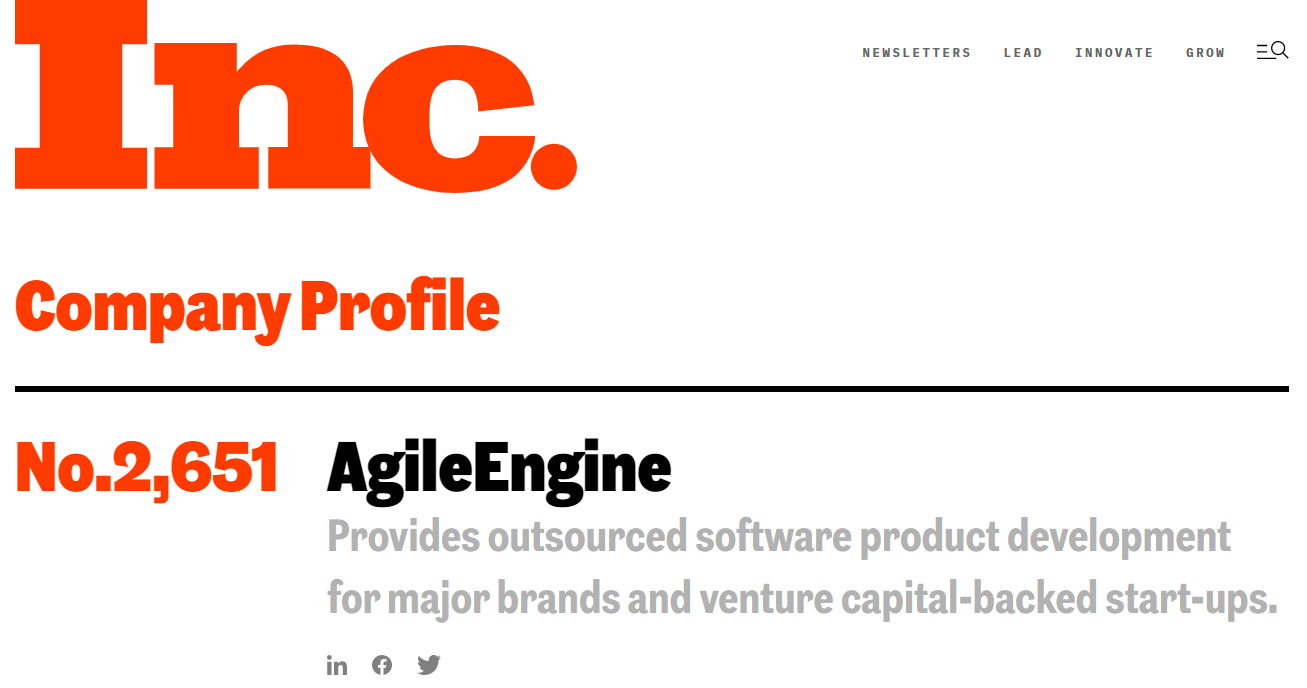 The 2020 Inc. 5000 list highlights a uniquely impressive growth of all honorees compared to prior lists. The companies on this year's list have achieved a 3-year average growth of 500% and accounted for more than 1 million jobs.
About Inc. Magazine
Inc. is a New York-based business magazine founded in 1979 that shares business insights into tools, trends, and community with entrepreneurs. Its prestigious Inc. 5000 list is published every year since 1982 to recognize the most successful companies.
About AgileEngine
Based in Washington DC, AgileEngine is home to over 400 top-tier engineers, QA experts, and designers who develop award-winning solutions recognized by Gartner and G2. Besides being among the Inc. 5000 leaders for five years in a row, we're also featured by 50 on Fire and the Washington Business Journal as a leading technology company in DC.
You can find out more about how AgileEngine drives the growth of Fortune 500 companies and VC startups in a cost-efficient way by saying Hi to us via the contact form below.