AgileEngine releases "2014 World Technology Hot Spots" report
Every couple of months AgileEngine's research and marketing team puts together a visual report related to some topic in the world of information technologies with unique data.
Last year we published Global Talent Map 2013.  1500+ contacts in DC area read it overwhelming number of respondents said they found it "helpful and unbiased".

At AgileEngine we never stop and last weekend we published World Technology Hotspots 2014 – a marketing study which aims to help US technology companies choose a global location for outsourced software development.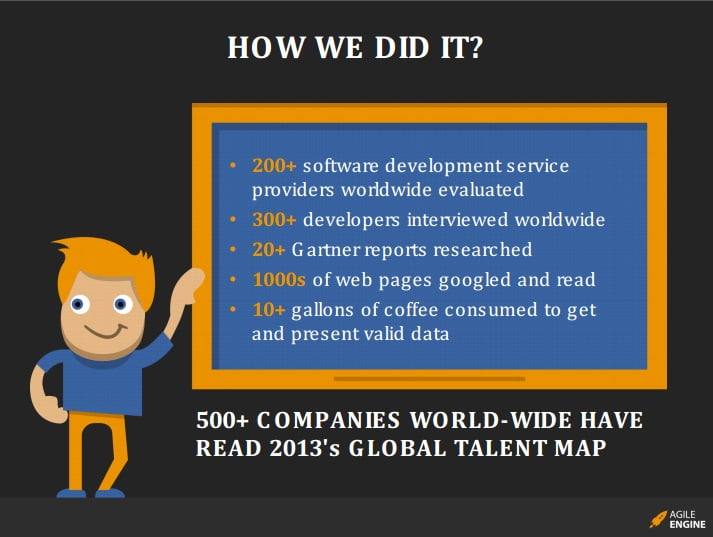 Obviously one of the hardest parts was to get valid data especially when deal with companies all over the world.
So why data covered in this report is important to know?
Because every second company in US outsources and if you are not doing it means that your competitors probably do. This report shows advantages and disadvantages of R&D outsourcing to companies in different countries.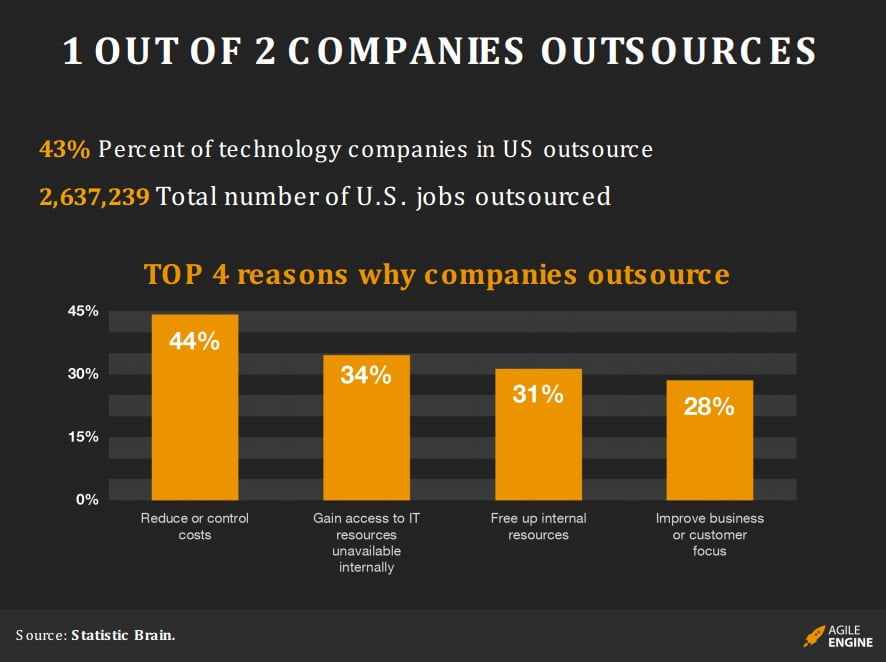 So why this report is pretty unique?
Primarily because we have managed to cover several really important criteria that are not covered by Gartner.  AgileEngine software development company has been operating at the market of offshore software development for 10+ years and we understand the challenges of choosing a technology partner outside of US.  We do not state that we've found a silver bullet but we do claim that this info is valid and worth a read.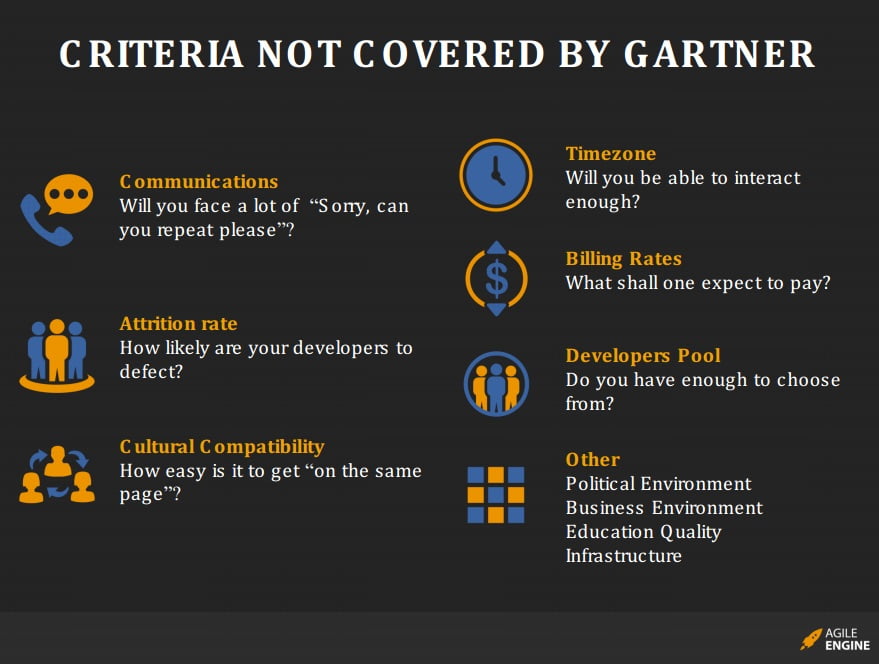 We personally find "Attrition rate" as one of the most interesting slides. Interesting to know that employees in Mexico and Ukraine are equally loyal and devoted to their companies while folks in China and India are most likely to change their company when they have a more intriguing opportunity.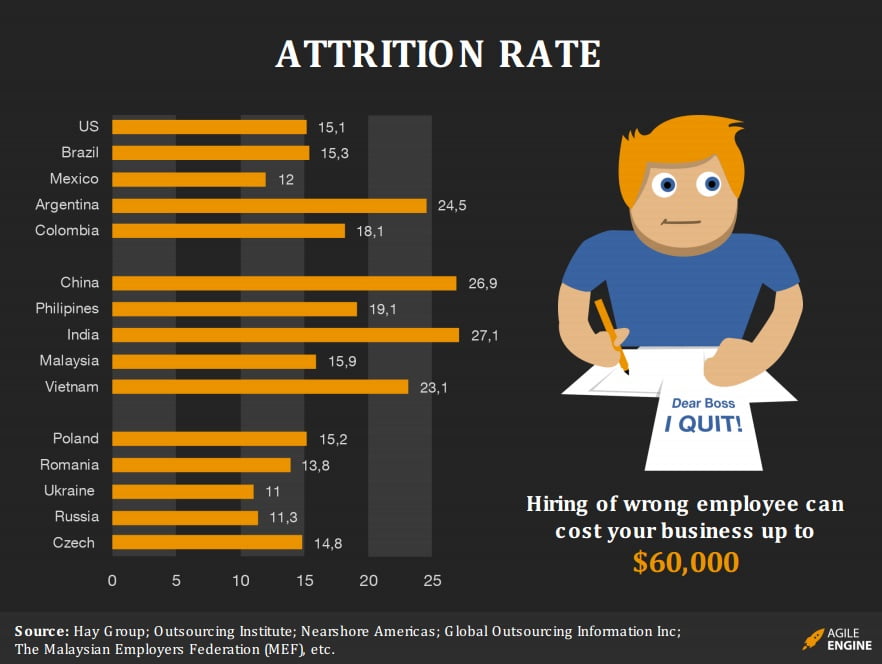 Another super-useful slide is "Billing rates". We are pretty sure that CFOs will spend several extra minutes here. If you are desperate to save money, go East. Neither Europe nor Latin America can help you here.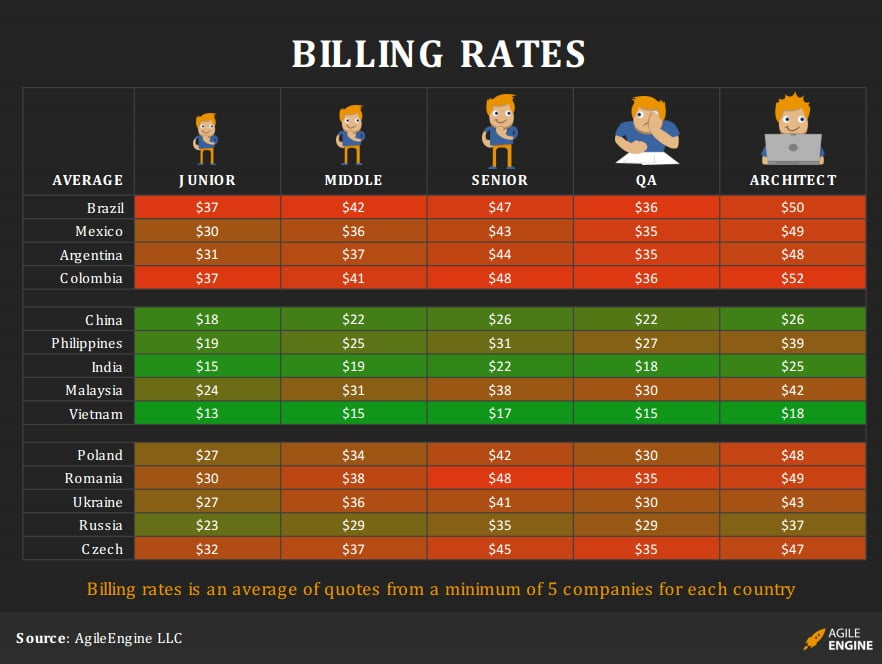 This slide visually shows how US is better in terms of political environment, business environment, education quality and infrastructure then any other state and also highlight leaders by regions.   You can check out full 400+ pages Global Innovtion Index report here.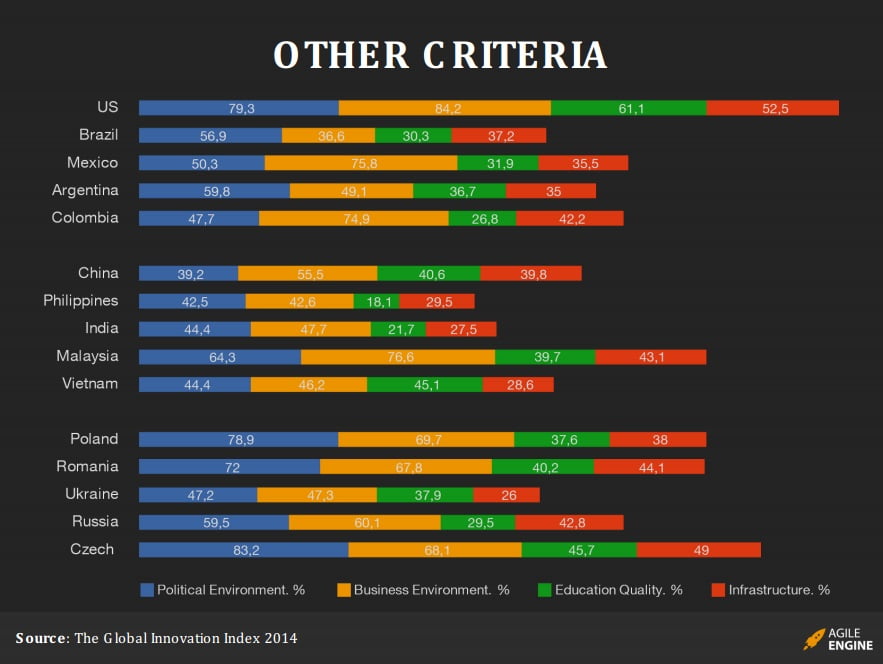 The main idea of doing this study was not just to present some numbers but give real advice. In the end of the report you can choose scenario that works for you better.
Are you setup with a Waterfall process?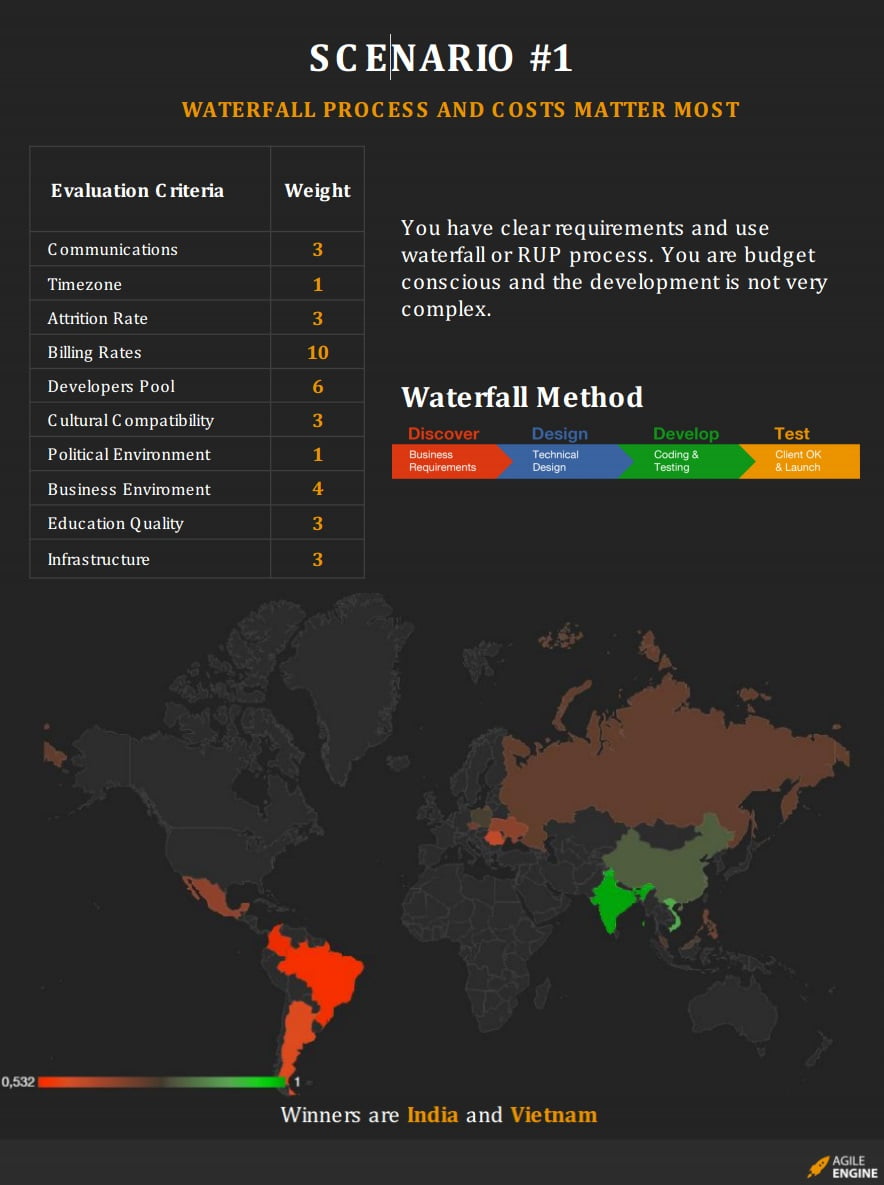 Or do you practice Agile methodologies?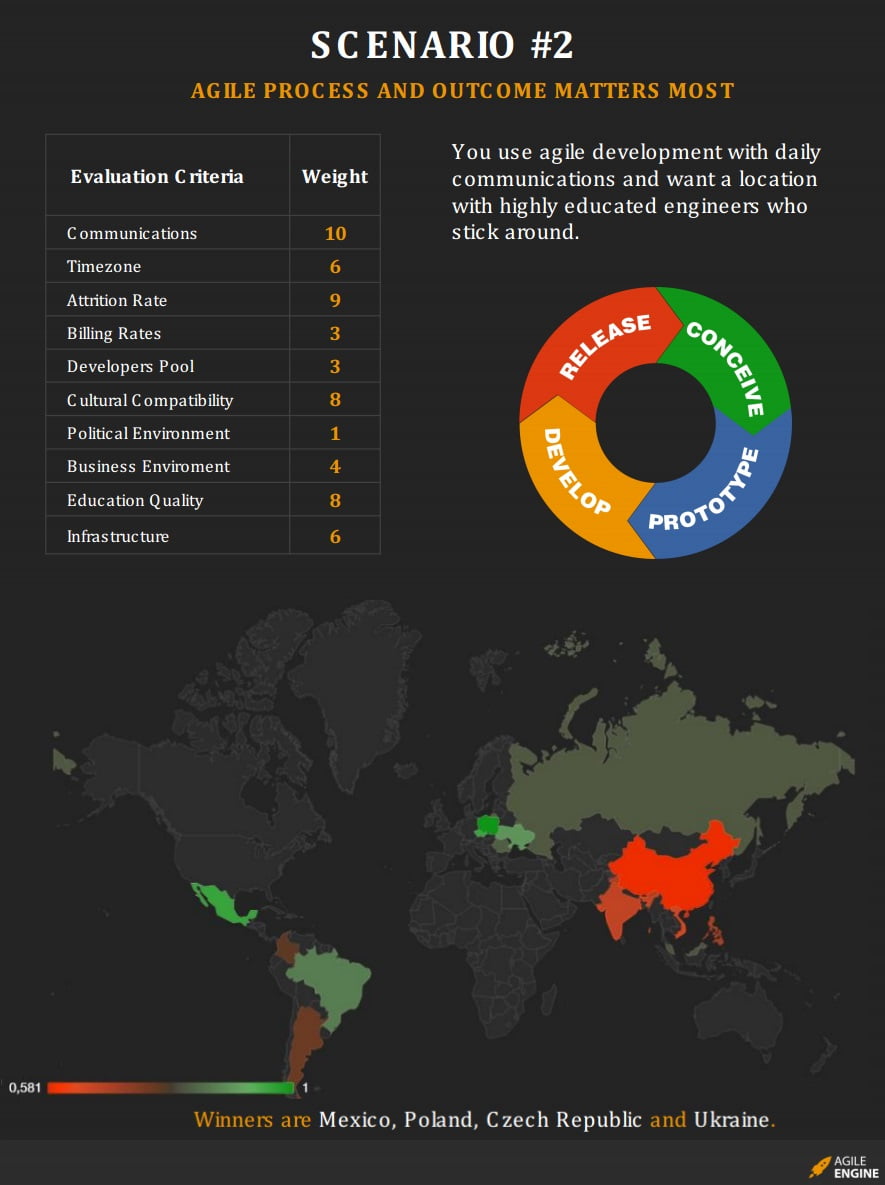 The choice is yours!
Full version of the report is available at http://www.slideshare.net/AlexKalinovsky/world-technology-hotspots-2014-40586521.
If you still feel that you'd like to know more reach out to info@3.92.85.207 and we will answer all your questions 🙂
About AgileEngine
We are a software development company headquartered in Washington, DC with development centers in Eastern Europe and Argentina. As an offshore outsourcing company, we build teams of dedicated programmers for top tech companies and ambitious startups. Since 2000 we've been successfully using Lean and Agile development methodologies to turn ideas into software that people love. 100% client retention rate is our main credit! If you have any questions regarding agile offshore software development – please contact us!