AgileEngine US Office New Year Party 2015
As an international software development company in Washington, DC that operates in 3 countries (US, Argentina, Ukraine), AgileEngine makes sure that every person who contributed in our success gets to have fun during the holidays.

We started our holiday celebration from throwing a party for our US employees who work in DC area office.
In addition to all classic things like drinking and talking we decided to have something new this year. Our US team was trapped in a real-life locked room with 1 hour to conjure up an impossible escape! The goal was to escape the room using logic, fact finding, team-work and sense of humor.
Luckily here at AgileEngine we all have these ingredients so we successfully accomplished that task with lots of fun and conversation pieces afterwords!
Stay tuned there is more to come!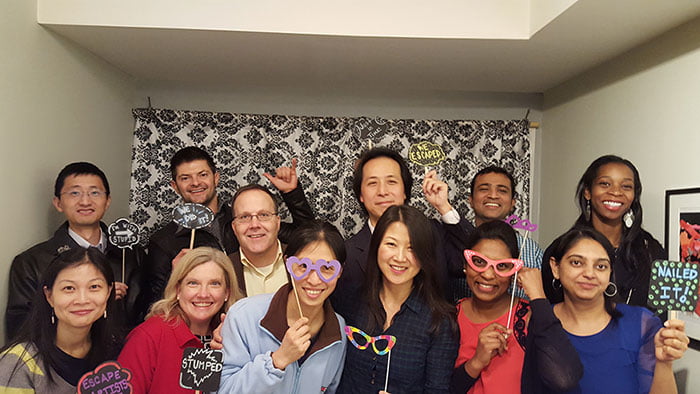 About AgileEngine
We are a software development company headquartered in Washington, DC with development centers in Eastern Europe and Argentina. As an offshore outsourcing company, we build teams of dedicated programmers for top tech companies and ambitious startups. Since 2000 we've been successfully using Lean and Agile development methodologies to turn ideas into software that people love. 100% client retention rate is our main credit! If you have any questions regarding agile offshore software development – please contact us!