On our 10th anniversary today, AgileEngine reaches globally, with R&D hubs in the Americas, Europe, and Asia. We collaborate with Fortune 500, Global 500, and Future 50 brands, propelling their businesses forward. Every achievement is a testament to our dedication to excellence and the exciting partnerships we've fostered along the way.
As we reflect on this journey, allow us to share a glimpse into our story and what sets AgileEngine apart — the things that have garnered love and trust from over 220 clients and more than 1000 team members worldwide.
From the product loved by Toyota and Daimler to becoming an Inc. 5000 software solutions company
Our journey started with AjaxSwing, a Java-to-web software, which found success in 2012 with clients like Symantec, Daimler, and Toyota.
The shift from proprietary products to building software for other businesses began in 2013 with the launch of remote engineering teams in Ukraine.
By 2018, AgileEngine opened a dev hub in Argentina, ranked among the top 3 software development firms in the DC area, and secured clients like Bloomberg and VMware.
In 2020, the company grew to 300 people in Ukraine and 57 in Argentina, achieving a staggering 70% average annual growth. This was followed by the launch of Mexico's dev hub, reaching over 40 people by the end of the year.
In 2021, we expanded to Colombia and Brazil, launched a development hub in Poland, and established the Design Studio.
2022 and 2023 witnessed the inception of the Data and Quality Studios, as we reached 1000 people across 10 countries.
Time-tested principles
At the heart of AgileEngine lies a philosophy fueled by the following guiding principles:
Technical excellence. Our every endeavor is fueled by over decade-long expertise and adherence to best practices, all in pursuit of unceasing improvement.
Ownership mentality. Within our ranks, every team member wears the badge of accountability while building powerful, scalable, and elegant software.
Customer focus. Every client's win is a small victory for AgileEngine — their success fuels our passion and keeps us moving forward.
Teamwork without labels. We firmly believe that exceptional skills come from a diverse range of people. Regardless of personal beliefs, origins, or beverage preferences😉, we welcome everyone's opinions and ideas.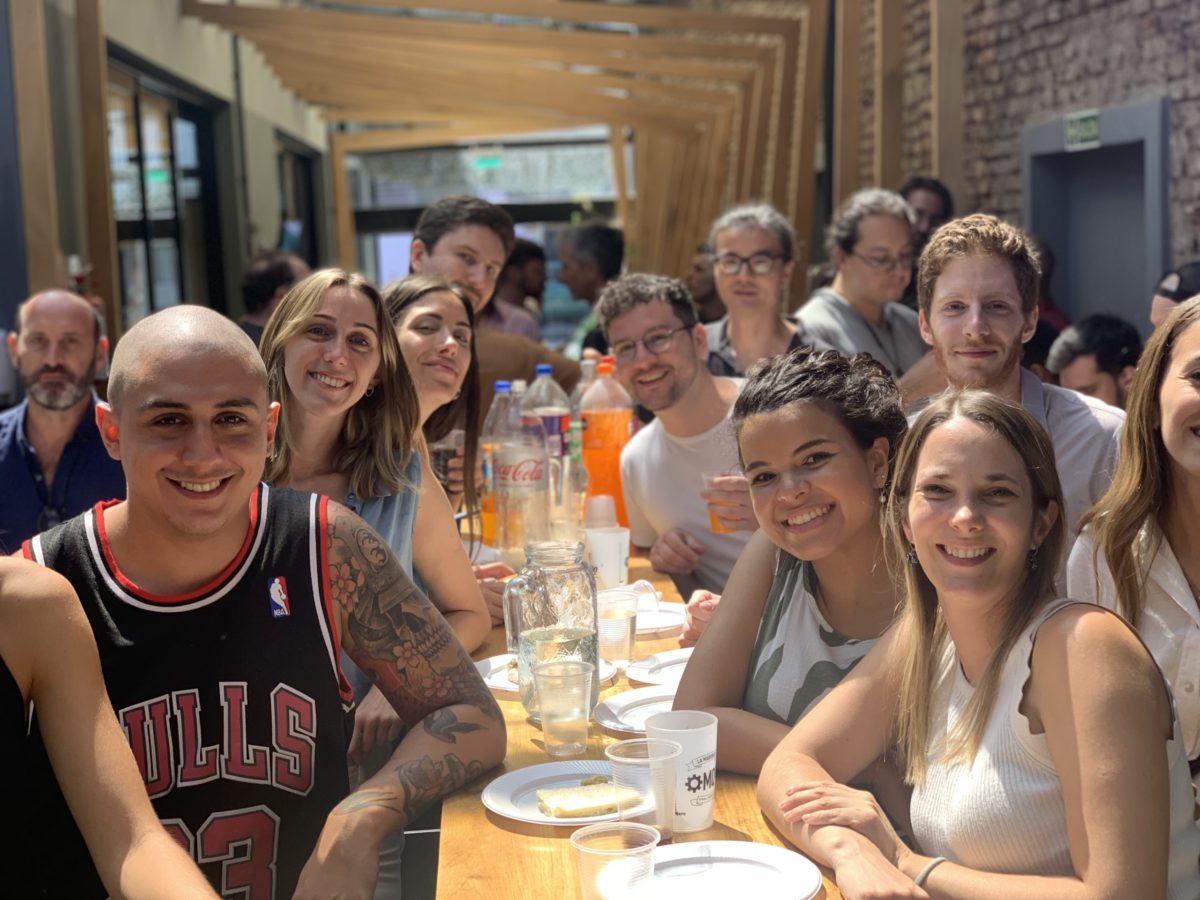 In the words of our CEO, Alex Kalinovsky, "We always wanted AgileEngine to be a special place for people. Our primary goal was to deliver high-quality software products that people love. We know that if our work delights the users, our clients will win, and we will win with them. But we also wanted our company to be a place where people reach their full potential, and their dream comes true. We built the company around our core values of continuous self-improvement, technical excellence, love for people around us, and mixing serious work with serious fun!"
Expressing gratitude to all of you ♥️
As we revel in this moment, we want to express our heartfelt thanks to our invaluable team, clients, and partners. Your trust and support have fueled our growth and kept the engines running smoothly throughout this AEmazing 10-year journey.
We'll always remain dedicated to pushing the boundaries of innovation and providing solutions that revolutionize industries. Here's to many more years of continued excellence, transformation, and our commitment to delivering software that people love.
Happy Birthday to us!🚀