AgileEngine's Software Developers Party in Ukraine
There is time for work and there is time for fun. 
Most would agree that playing drinking games and going crazy all together can unite people… We agree! So we went ahead and created our own recipe! 😀

Our ingredients are :
– 45 awesome folks from our Ukrainian software development center;
– 1 Kharkov club to throw the party;
– 1 photobooth to witness of everything that happens;
– endless cocktails;
– live Rock band and karaoke machine…
We threw this party because of several reasons:
a) We had a great year. Really :-). Despite of the things that are happening in Ukraine now our team is growing and it makes us happy. Outsourcing software development allows our clients to reach their goals, so we are expanding! This year 8 new Agile evangelists joined our rocketship!
b) We have signed on new customers including very big names;
c) We are opening new offshore software development centers in Poland and Philippines to give customers an even more European location and a more cost effective location. It's all about options for our partners and our employees.
Here are some moments from the party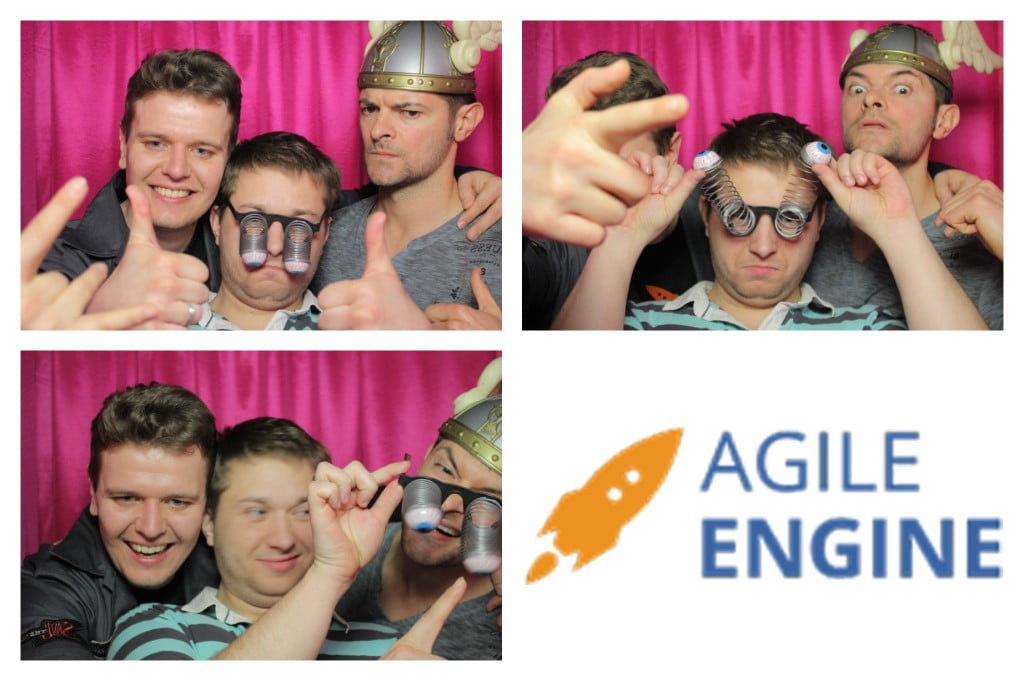 When it comes to partying there are no Leads or Senior or Junior software developers… It's all about enjoying the atmosphere.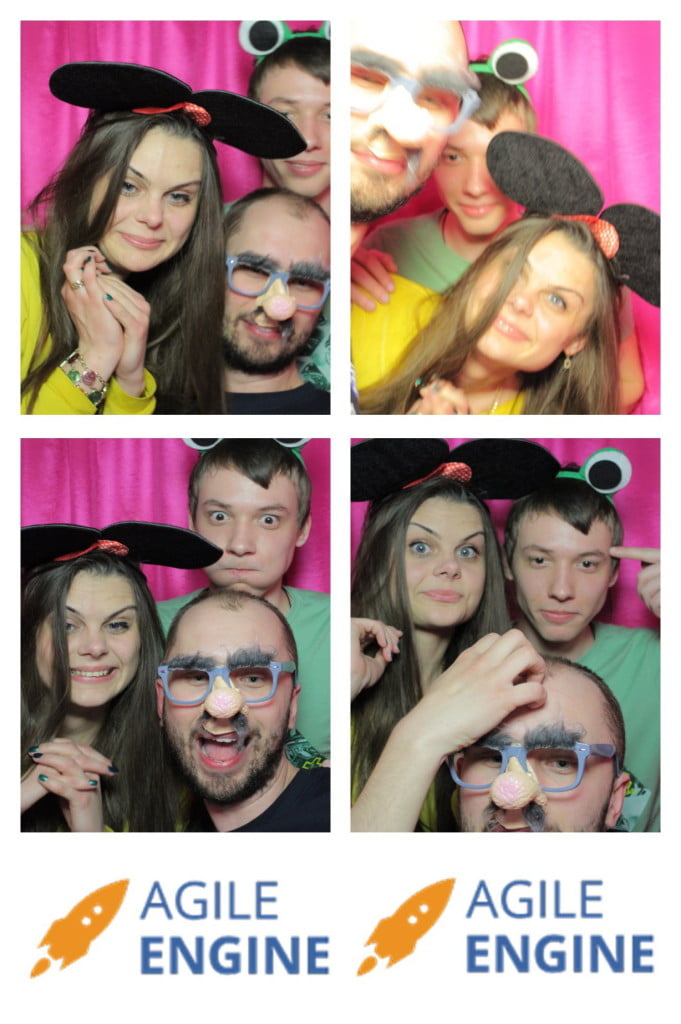 Yes, we are all part of AgileEngine software development company team but what is more important we are all friends…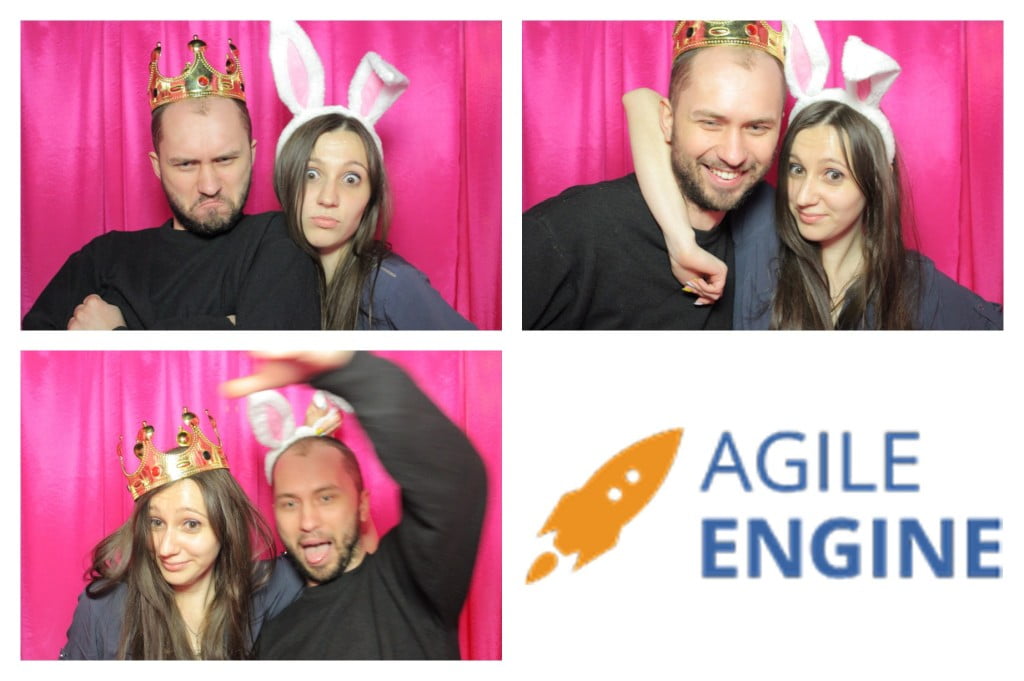 … no matter how different we are. 🙂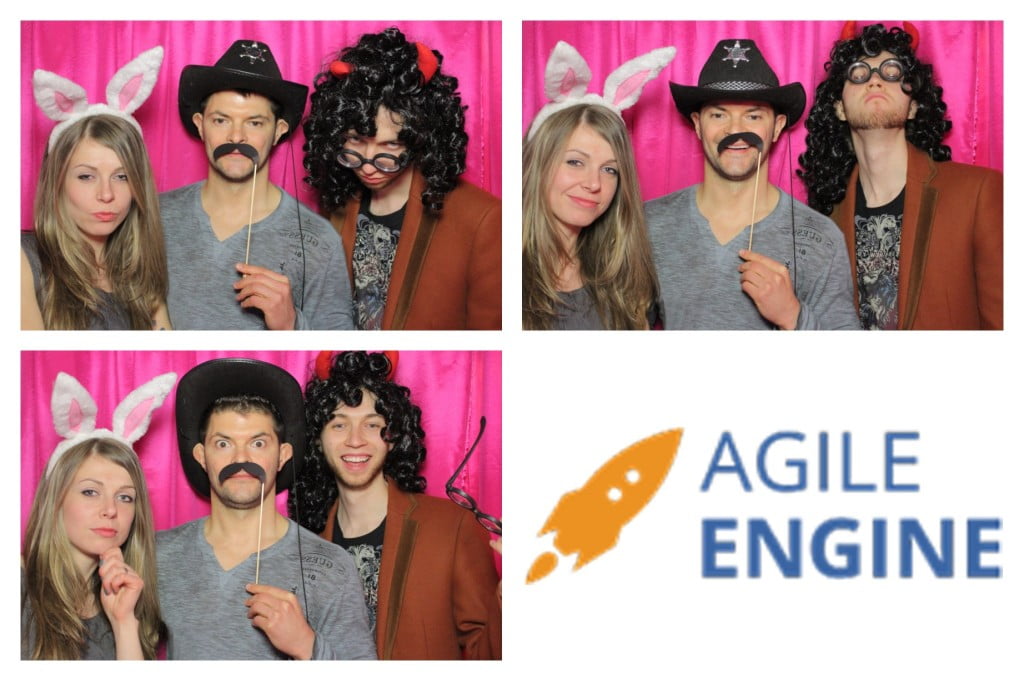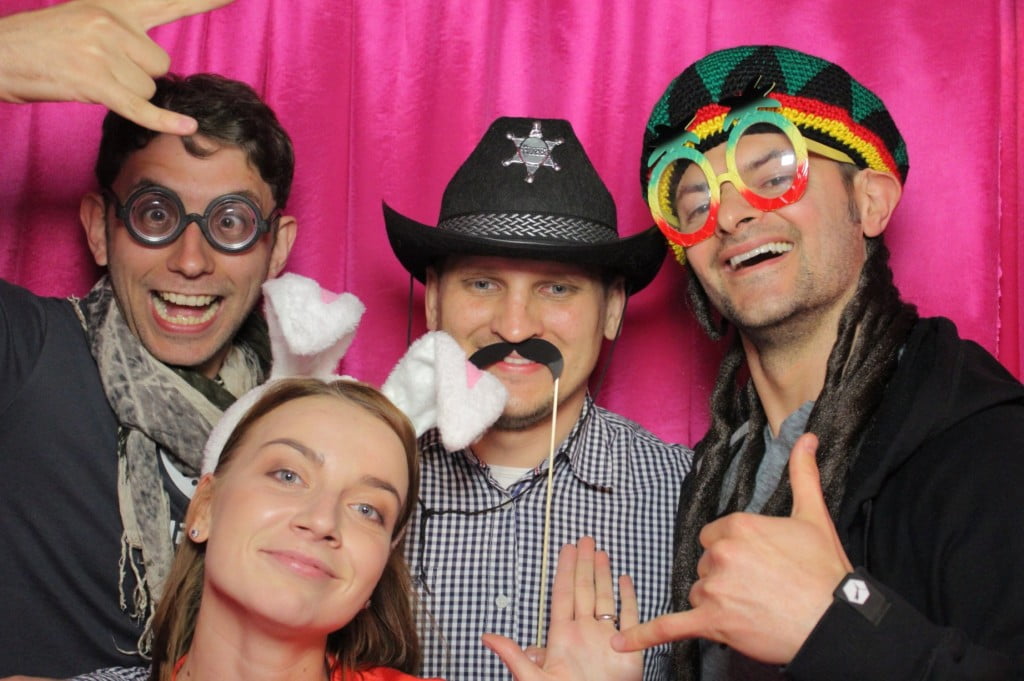 C-level guys can be funny too 🙂 Meet executive team (from left to right). Vlad Kitainik – VP of Solutions, Natalia Zaiarnaya – Recruitment Lead, Alexey Grebennikov – VP of Delivery  and Alex Kalinovsky – CEO.
Hope these photos made you smile 🙂
You are invited to join our next party this August!
PS: Want to learn more about AgileEngine or interested in joining our team? Reach out to Natalia.
About AgileEngine
We are a software development company headquartered in Washington, DC with development centers in Eastern Europe and Argentina. As an offshore outsourcing company, we build teams of dedicated programmers for top tech companies and ambitious startups. Since 2000 we've been successfully using Lean and Agile development methodologies to turn ideas into software that people love. 100% client retention rate is our main credit! If you have any questions regarding agile offshore software development – please contact us!