Numbers-driven Clairvoyance: Revolutionizing Healthcare with Big Data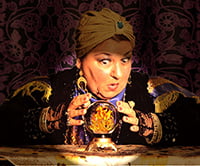 Times are tough out there. No more so than for fortune tellers. Needing direction in life, career and romance, you would head on over to the carnival to gain some insight into the future. Charging a dollar, the old crone would look deeply into her crystal ball and cackle out some cryptic results… Luckily, those times are long gone, and it's all thanks to Big Data.
Nowadays, scientists and health care professional glean insight into the future from data and analytics systems. Our latest client comes from the Fortuneteller disruption field, focusing on big data consulting in healthcare and the bio-sciences.

These guys can crunch the numbers and determine who's likely to be back in the hospital in under 30 days. They've also created a neat privacy app that can obscure the identity of medical trial participants. Their platform has an awesome UX, and their medical databases run as smoothly as butter. This is all in addition to their big data healthcare consulting services.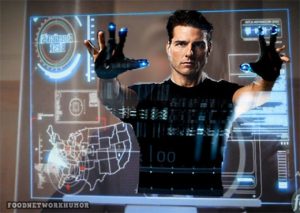 About this project
To help our new client perfect their products, our developers will leverage their knowledge of UI development and server-side technologies.
On the front end, they will use Angular 1.5 with System.js, jspm, and UI-router. While doing this, they'll follow the Angular Style Guide component approach and use Jasmine and Karma for testing. The backend development for this project will involve Java.
About AgileEngine
The team at Agileengine is equally nice to fortunetellers and data scientists, as curses and from either one are something to be avoided. Of course, it's the data scientists that we prefer working with, choosing from the two:).
In fact, our experience with Big Data and real-time analytics spans across multiple domains, ranging from retail to aviation. We're great with other things as well. In the past ten years, we've built software for food chains, transportation networks, genomics platforms, viral video publishers, and many more.
We'd love to hear about your idea and see if we can help you turn it into awesome software.