AgileEngine Identified as Leader in Ukrainian Development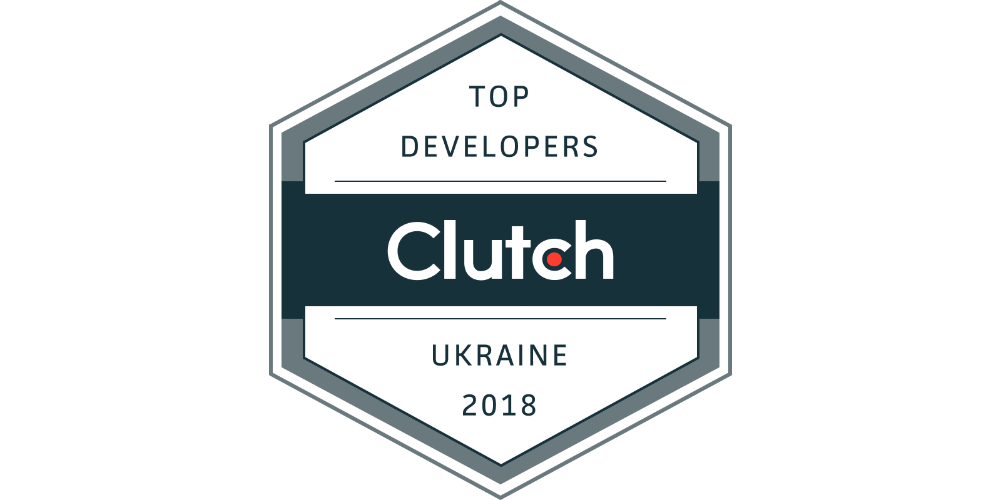 As a team of dedicated developers and designers, our name depicts more than what we do and delineates the characteristics of how we do it. Our agility and fortitude have secured AgileEngine a place among Ukraine's best. In recent news, Clutch published their annual report of the leading B2B service providers in Ukraine and recognized us as verified champions of our craft. Companies included in their review are evaluated on qualitative and quantitative data, and AgileEngine was highlighted as a leader among the top software developers in Ukraine.
As a leading research, ratings, and reviews firm based in Washington, D.C, Clutch analyzes businesses across multiple sectors, ranging from software developers to call centers, in order to provide key insights for buyers looking for service providers. Their research is coupled with independently conducted reviews where former clients have provided their feedback and positive comments.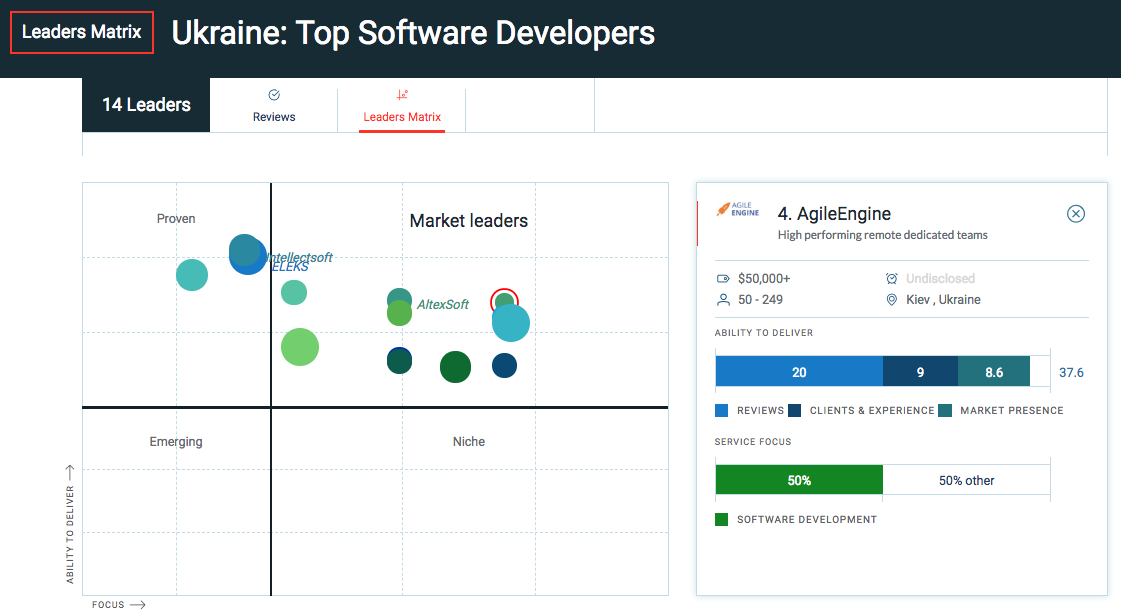 Recently, a former client who enlisted our development expertise for their software company spoke with Clutch and shared, "they're an interesting mix of people who understand product life-cycle management, agile, and all those things that we use in the startup world."
In another five-star review, regarding a system we developed and delivered, the client attributed, "we are one of the leading appraisal companies in the industry due in-part to our system's functionality and performance."
What sets us apart from other companies and competitors is that we're not just focused on delivering software for our clients, we are uncompromisingly adamant about producing software that delivers for their company. With AgileEngine, clients don't just receive a product, they receive a result. Our Clutch profile is a measure of that commitment and a verified source of testament.
Additionally, check out our other most recent accolade on Clutch's sister website The Manifest, where they named us one of the top web development companies in Washington, DC. The Manifest provides insights on business news and industry lists; we are honored to receive recognition on both platforms.