AGILEENGINE RELEASES "WHAT TECHNOLOGIES DO TOP STARTUPS USE IN 2015? REPORT
Having spent years working with startups, national brands and top software companies, reaching tens of millions of users we wanted to put together something that helps us and our clients better understand the technology trends in 2015.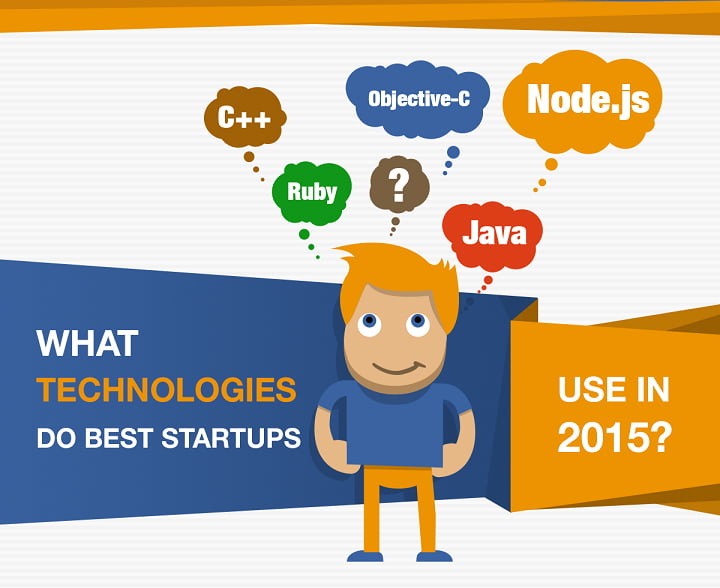 Every 5 years the number of successful tech companies and venture-backed startups doubles. Using Crunchbase data we created these simple charts to show you how dynamic the world of technology is. For the last 15 years the level of investments has grown 20 times.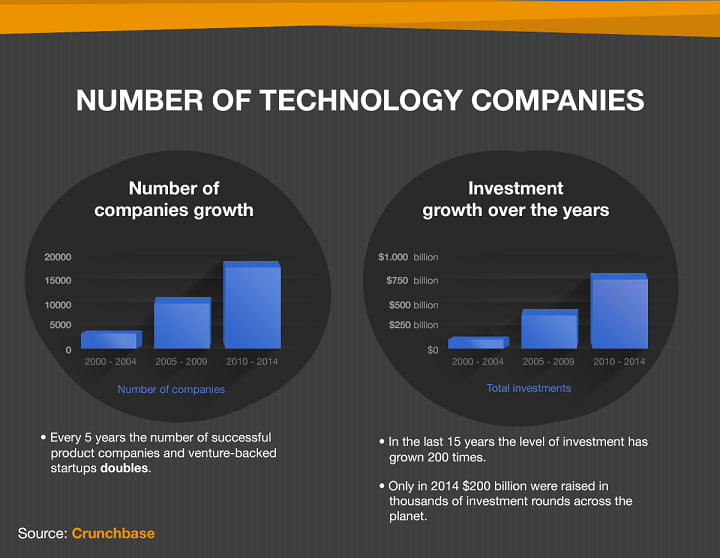 So that's a lot of money, but where does it go?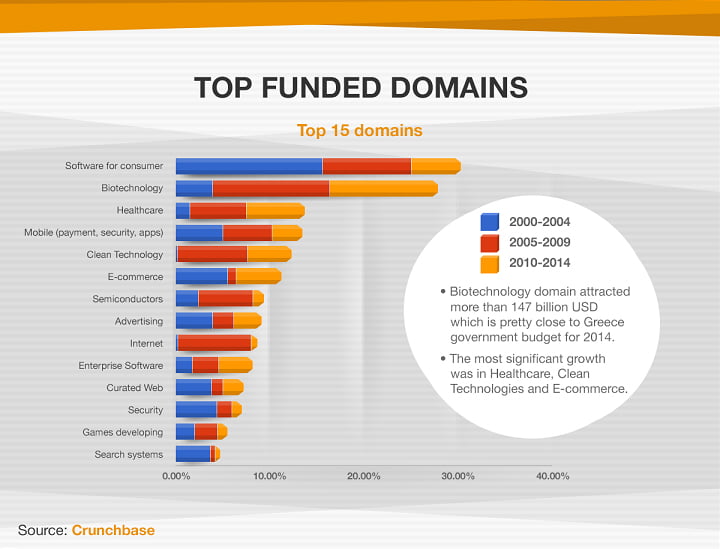 Using more than 20 independent sources, including insider information we tried to answer the following 3 questions:
What languages are the most widely used?
What technologies are used by thought leaders?
What's the next big thing?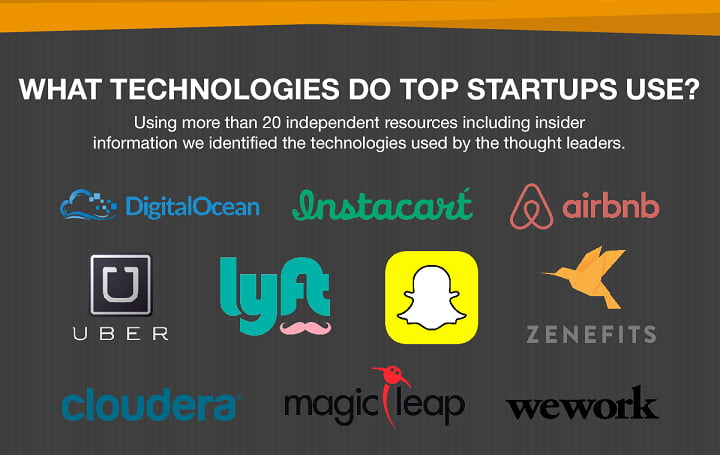 Despite the rumors of its demise, Java and JavaScript are still everywhere!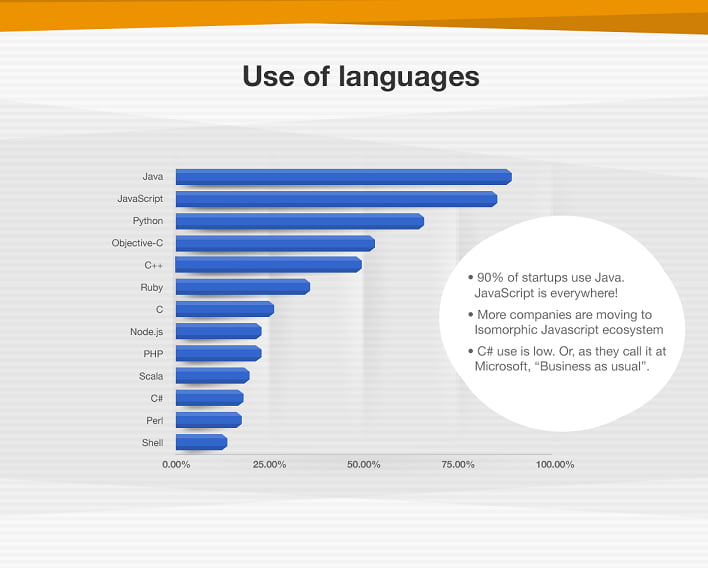 There is a big difference between Enterprise and Consumer segments. But as you can see from the following slide, Java development is the winner in both.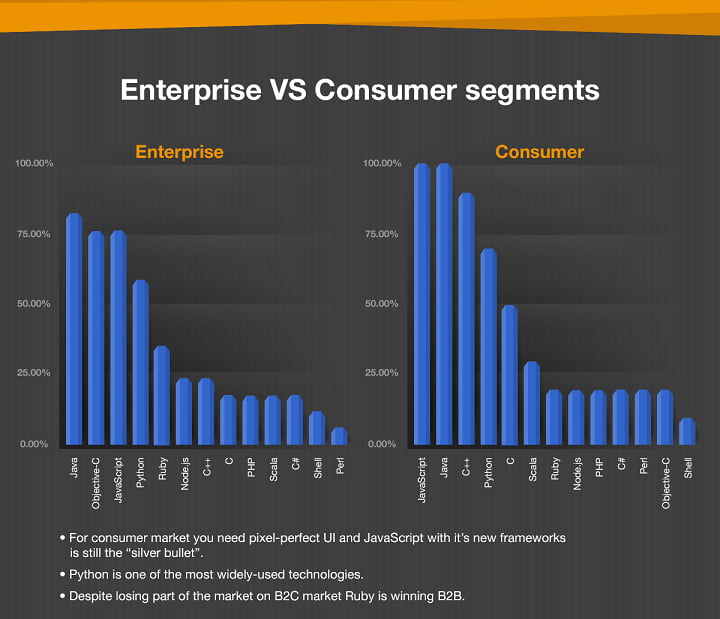 Most probably you know all these names. We wanted to see what technology stack they use and what trends are on the rise.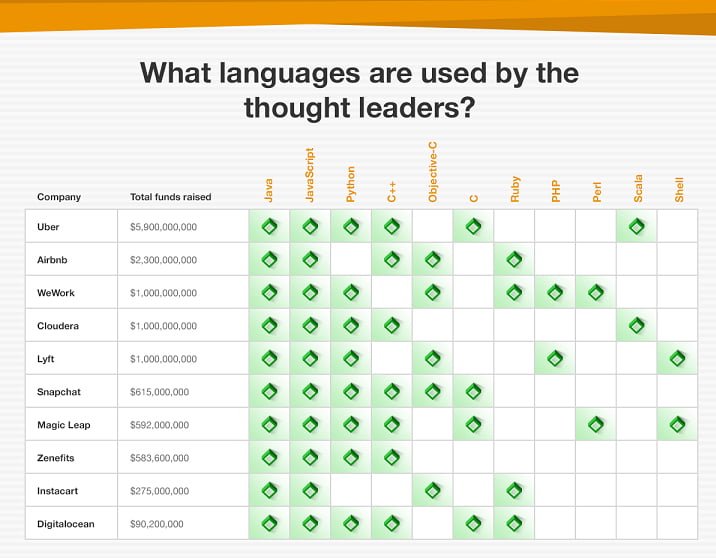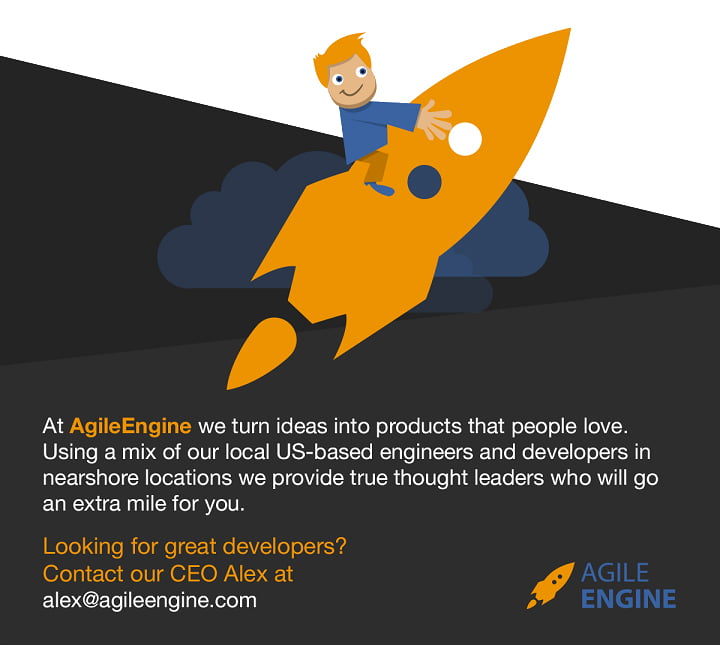 About AgileEngine
We are a software development company headquartered in Washington, DC with development centers in Eastern Europe and Argentina. As an offshore outsourcing company, we build teams of dedicated programmers for top tech companies and ambitious startups. Since 2000 we've been successfully using Lean and Agile development methodologies to turn ideas into software that people love. 100% client retention rate is our main credit! If you have any questions regarding agile offshore software development – please contact us!