AgileEngine named a top-5 developer in the new Clutch ranking for DC and Baltimore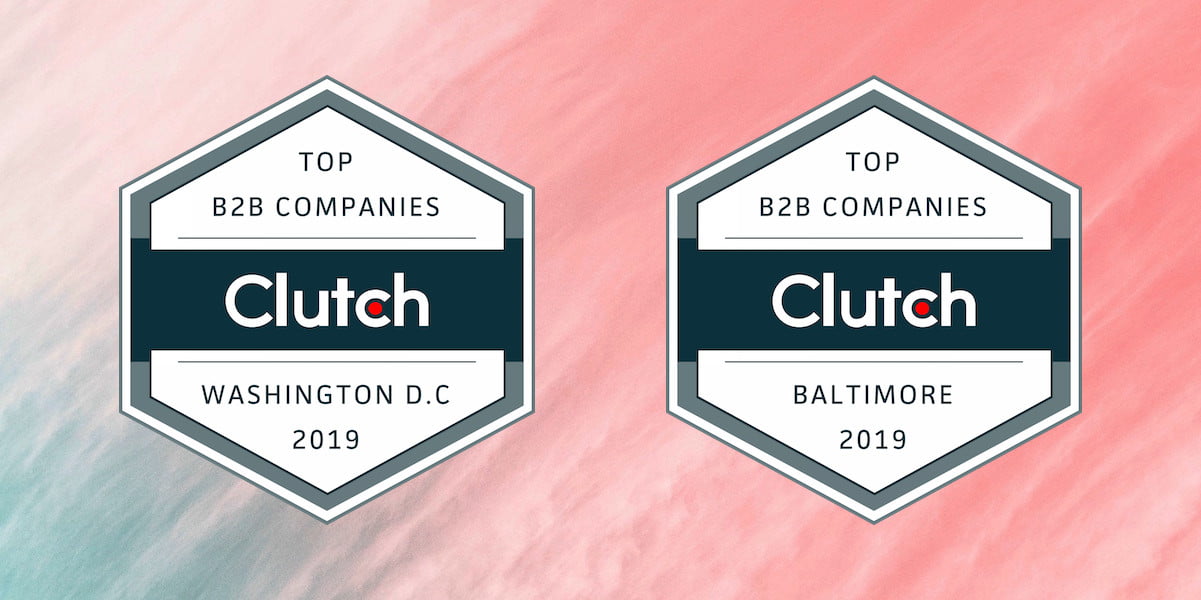 This March, Clutch named the best B2B firms in DC and Baltimore, and we were stoked to see AgileEngine among the top 5 software developers!
There are two reasons for our excitement. First, Clutch is a renowned rankings provider known to virtually everyone in the software development industry. Second, Clutch ranks companies based on reviews from verified clients. With this in mind, we love to think of Clutch rankings as a pretty good indicator of the quality of the services we deliver. The latter is also the reason why our teams keep printed versions of their clients' reviews.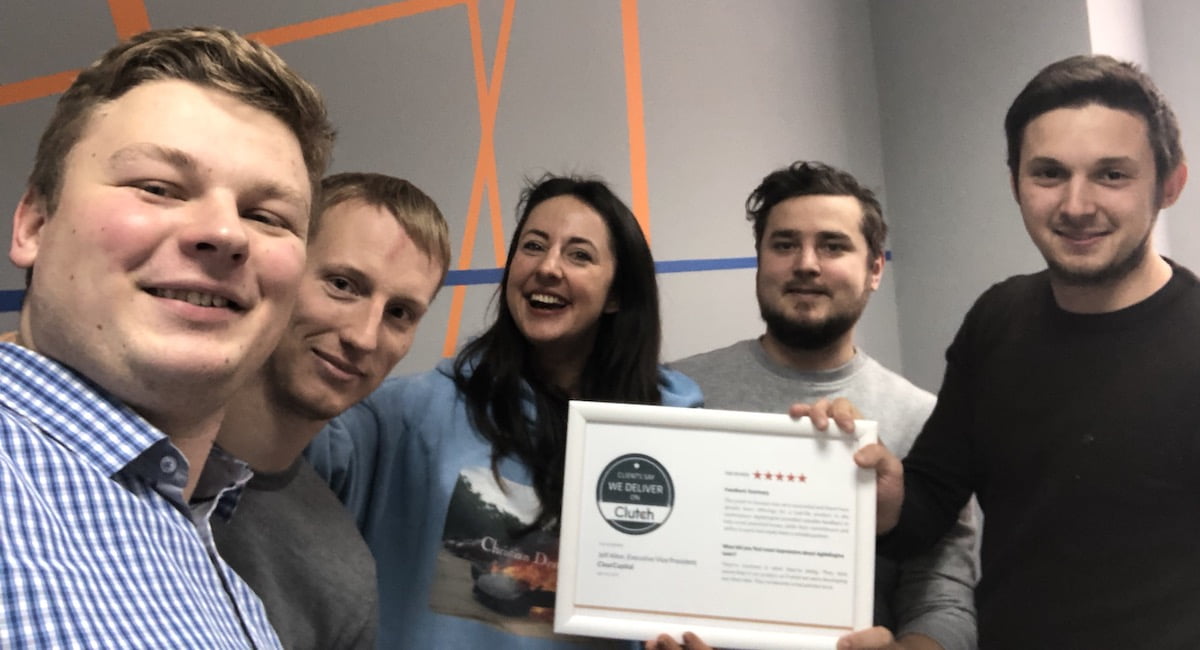 Right now, we occupy the #5 position in the Development category of the new rating. We're also the #3 custom software development company in DC in the general ranking, and our Argentinian team is #1 in Argentina.
About Clutch
Clutch is a B2B research and rankings firm that features the profiles of 44,000 agencies, with 22,000 client reviews. Clutch prides itself for its rigorous verification process, as well as its expertise in business analytics.
The company's regularly-updated rankings called Leader Matrices aim to reflect the trustworthiness and market presence of B2B companies across domains and geographical locations. In addition to these Leader Matrices, Clutch has published over 100 survey reports that highlight the state of different segments of the B2B market.
About AgileEngine
AgileEngine has a decade-long history of building software solutions for VC-backed technology startups and established brands.
The bulk of our expertise is in Data & Analytics, IoT, Media & Entertainment, Fintech, Retail, Healthcare, and Security, yet we work with other domains as well. Namely, out teams' engagements include hardware products, AR/VR, aerospace platforms, real-estate services, and even toy sharing and smart agriculture startups.
Technology wise, we've been one of the first development shops in Ukraine to embrace React Native, and we also love true native development. Our engineers are thought leaders in everything modern and JS-related, including React, Angular, Vue, and Node. We also have a lot of experience with Python, Scala, Go, and Ruby, as well as the tried-and-true technologies like Java and .Net.
If any of these sounds like the technology underlying your product, let's talk and see if we can help you double your development speed. Also, check out our profile on Clutch to see the reviews from our clients:)