DOU ranked AgileEngine #1 employer for software experts in 2020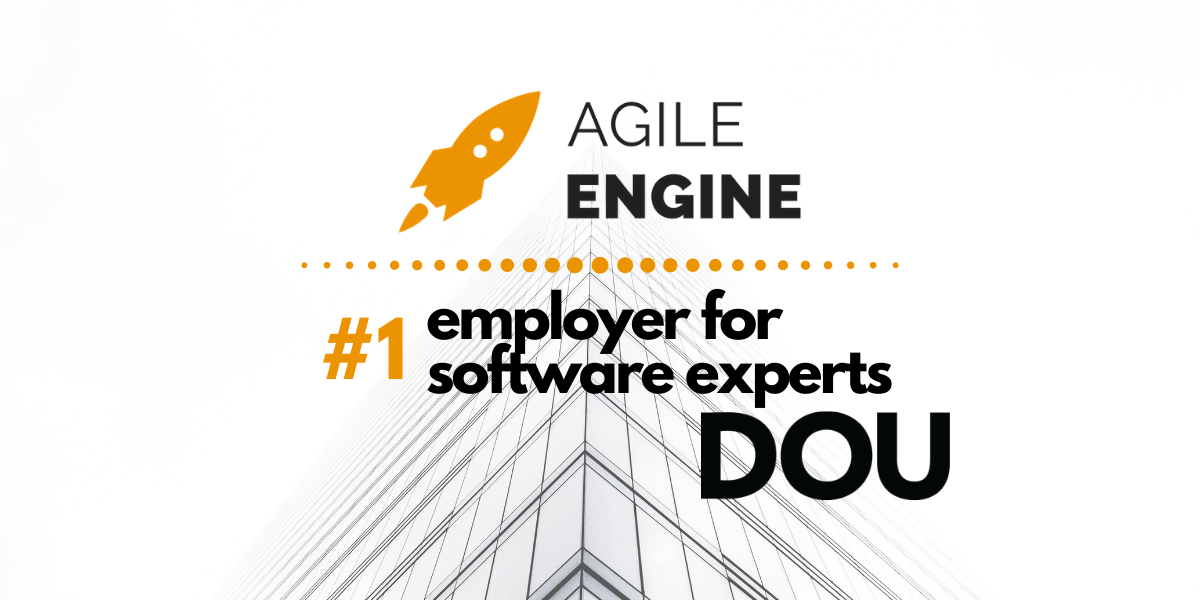 Great software comes from great people. Happy people. So when it comes to providing all the necessary resources and support to unlock the full potential of dev teams, AgileEngine is second to none. The annual DOU rating of the best employers for software specialists in Ukraine is solid proof. This year, AgileEngine has headed the list of the best dev companies with 200–800 specialists.
DOU is the largest Ukrainian hub for software professionals with 404,793 active members. Every year, it runs a poll among the community of software developers which includes 13 questions divided into 5 categories: compensation, working conditions, career, project, and loyalty. The total score of each company is based on these categories, giving a clear picture of the best workplaces in Ukraine.
Last year, the voting algorithm changed to include verification via corporate emails. This has led to more precise results compared to when the members were only required to vote via verified LinkedIn profiles.
About DOU.ua
Founded in 2005, DOU.ua is one of the most influential websites for the software development and IT community in Ukraine. The platform provides regular insights into the latest industry news as well as publishes various ratings with the goal to improve the industry.
About AgileEngine
AgileEngine is home to over 400 engineers, QA experts, and UI/UX professionals inspired to build best-in-class software solutions. Our expertise is featured by Gartner, Forester, and G2 and leveraged by more than 75 industry leaders.