11 milestones in AR and VR in 2018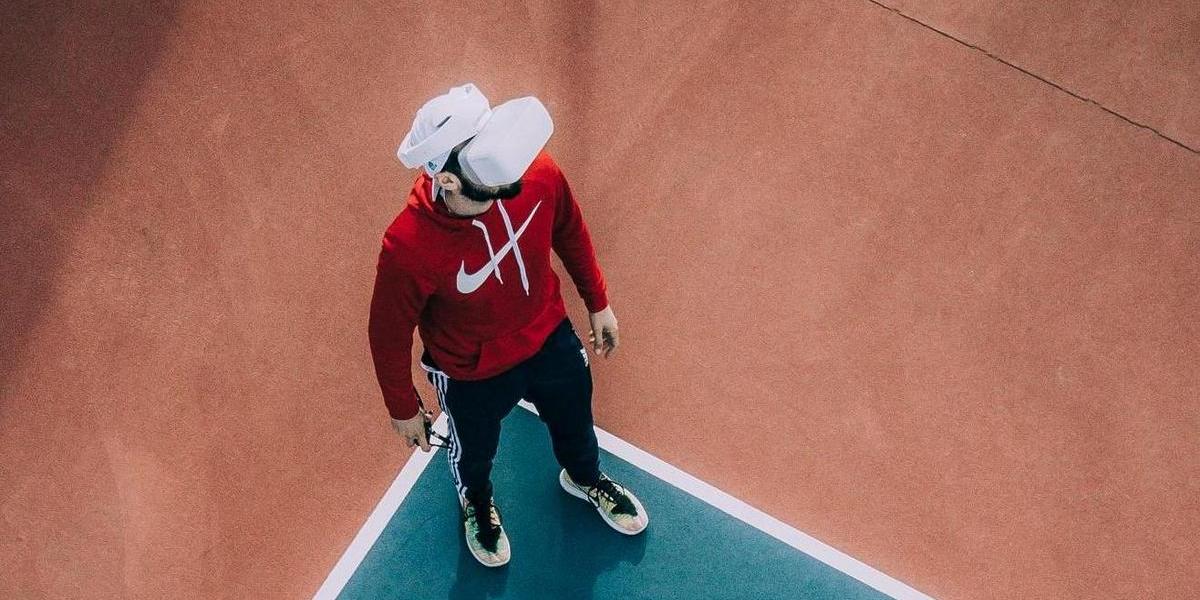 Do you ever feel like the hype is strong for VR and AR? If yes, you're not wrong — the news and market forecasts demonstrate quite a bit of inflated expectations surrounding virtual and augmented reality.
Take Superdata, for example. In early 2017, the analytics company projected a $4.9 billion revenue in consumer VR by the end of the year. Fast forward a year, and the actual figure quoted by the same company proved to be $2.2 billion.
Forecasts of this sort have two problems. First, few of them are precise. Second, there are just too many forecasts in VR and AR, which makes it hard to separate noise from meaningful information. So how about we forget about predictions for a little while and focus on what has actually happened?
This post will explore the milestones reached in AR and VR. We'll mostly focus on 2018, with a few important stats and figures from 2017. So if you need an update on the real-life state of the AR and VR market, read on.
1. Gartner has graduated VR from its Hype Cycle
The Gartner Hype Cycle for Emerging Technologies is a report on the changes in the public interest in tech trends. This report reflects the adoption and relevance of mainstream technologies to real-world business challenges and opportunities. In 2018, VR has quietly left the Hype Cycle, which marks its maturity.
2. There are 17 times more 360/VR/AR studios in 2018 than in 2015
Immersive 360-degree videos are a huge trend backed by GoPro, Nokia, Samsung, and other major brands. There's been a positive dynamic in the number of 360-degree content creators. Based on the data from AR Post, the number of 360/VR/AR studios has grown from 99 in 2015 to 1,700 in 2018.
3. Angellist has 2K angel investors in AR, 950+ in VR
As of December 2018, the virtual reality industry has 958 angel investors and 2,002 companies with an average valuation of $4.9 million. The numbers are higher in the augmented reality realm: 2,100 investors and 1,629 companies with an average valuation of $5.5 million.
4. Investment in VR grew from $89 million to $2.4 billion in 2012–2017
In 2012, Oculus launched the Kickstarter campaign that made its virtual reality headset a success. For many, this event marked the beginning of the 2010's VR era. According to the financial analytics firm Pitchbook, that year saw $89 million investments pour into the emerging technology. Five years later, that number grew 27 times, to $2.4 billion.
5. In Q1 2018, 650,000 VR headsets have shipped
Most people in VR development agree that hardware is still the primary factor driving the adoption of technology. While we are yet to see how many HMDs (head-mounted displays) shipped throughout 2018, the numbers from Q1 are already available. According to Canalys, these numbers add up to 650,000 units.
Canalys also reported on an 18% growth of the market, with the United States dominating in shipments at 31% and China being a close second at 28%. Another source, SuperData, estimated that in Q2 2018, there were 289,000 shipments of Oculus Go, a new standalone VR headset priced at $200.
6. PlayStation VR saw 3 million shipments in August 2018
Another major player in virtual reality, Sony celebrated having sold 3 million PlayStation VR headsets as of August 2018. The company also mentioned that it had sold 21.9 million games for PlayStation VR. Three million HMDs and 21.9 million games make for impressive numbers, given that PlayStation VR launched in October 2016, only two years ago.
7. Walmart bought 17,000 VR HMDs for employee training
While gaming is a big niche in VR, enterprise software seems to be catching up. In September 2018, Walmart revealed its plans to develop virtual reality software that enables experiential learning, making employee training more effective. The company also bought 17,000 Oculus Go headsets for its vast network of stores.
It's important to note that Walmart isn't the only world-class brand that is embracing VR. Other examples of world-renowned companies that use the technology include Airbus, BNP Paribas, and Hennessy. All of these use Vive Focus, a $499 standalone headset from HTC.
8. YouTube VR has over 5 million installs on Google Play
YouTube VR is an official virtual reality extension of YouTube. The app supports 360-degree video as well as standard content. Having exceeded 5 million installs on Google Play, YouTube VR is also coming to Oculus Go, which should expand the reach of the app.
9. ARKit-only iOS apps hit 13 million installs in March 2018
Announced in the summer of 2017, ARKit is the go-to technology for building augmented reality applications for iOS. A competitor to Project Tango, Google's earlier vision of mobile AR and the predecessor of ARCore, ARKit became part of iOS 11. Just six months later, the downloads of ARKit totaled 13 million, which looks like excellent adoption rates for a new technology.
10. Facebook and Apple are building their smart glasses
Both Apple and Facebook are gearing up to create their own take on Google Glass. Namely, Apple has recently acquired Akonia Holographics, a startup building waveguide AR lenses, and Vrvana, the developers of VR headsets. Other noteworthy acquisitions include the computer vision startup Regaind and Spektral, a machine learning startup focused on AR.
As for Facebook, the company's Ficus Kirkpatrick shared the company's AR ambitions with TechCrunch.
11. LinkedIn has 3,445 developers specializing in ARKit/ARCore and 3,241 VR developers
As of November 30, 2018, 3,446 developer profiles on LinkedIn mentioned ARKit or ARCore, with 1,147 profiles belonging to US residents. As for VR, 3,241 profiles mention the technology as part of their owner's current engagement. Out of these, 1,111 are US-based programmers.
While these numbers only partially represent the state of the talent supply, they clearly show that it's not just US developers out there. So if you're planning to enter VR or AR, global talent is on option. And if you're open to global VR/AR talent, here are a few reasons to take a close look at AgileEngine:
We've been pioneering in AR and VR. Our portfolio includes applications for Google Glass and solutions for 360-degree live streaming of mass events such as Coldplay concerts and the Champions League.
Clutch ranks our developers top 3 in DC, Ukraine, and Argentina. In fact, our Argentinian R&D center is rated number 1 in Argentina.
We're US-based, listed on the Inc 5000, and contribute to the local tech culture with initiatives like the DC CTO Club.
If this sounds exciting, reach us via the form below and tell us about your project. Were passionate about impactful product and love to prove ourselves.