Inc. 5000 Series DC Metro Recognizes AgileEngine as a Regional Leader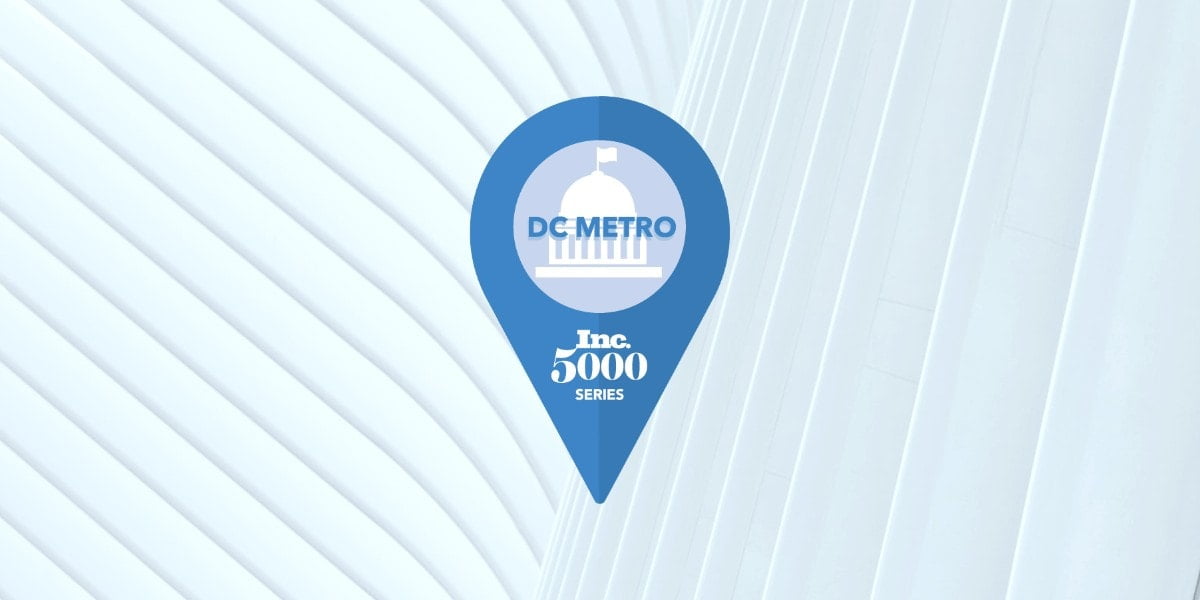 AgileEngine is closing the February of 2020 with exciting news from the Inc. magazine. The 2020 Inc. 5000 is still in the works, but in the meantime, the renowned business magazine has published a new rating highlighting local businesses. Named the Inc. 5000 Series, the rating zooms in the business scene of California, DC, Texas, Florida, and the US Midwest.
AgileEngine occupies the 176th position in this year's Inc 5000 Series for DC Metro based on the company's 70% growth in 2016–2018. Knowing how stellar the year 2019 has been for AgileEngine, we certainly have reasons to feel optimistic about the next Inc. 5000 Series!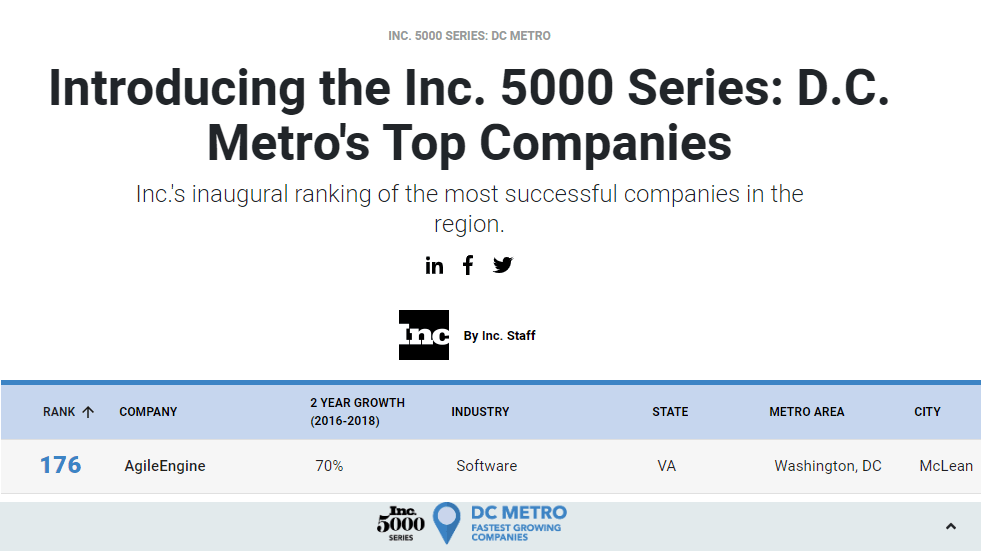 About the Inc. 5000 Series DC Metro
The first annual ranking of DC companies, the Inc. 5000 Series DC Metro features privately-owned businesses from the District of Columbia, Maryland, Virginia, and Delaware.
According to the Inc. analysts, the DC companies that made it to the Inc. 5000 Series list have demonstrated an average 2-year growth of 106%. In comparison, the growth rate of the greater economy averaged 10% in 2016–2018. The DC businesses featured by Inc. have also created more than 41,000 jobs.
About AgileEngine
Headquartered in McLean, AgileEngine has grown from 121 to 300+ people in 2016–2018. By the end of 2019, our team had more than 400 members including software developers, designers, testers, data engineers, managers, and other experts.
In addition to being an Inc. 500 company, AgileEngine holds the status of one of the leading DC businesses according to the Washington Business Journal and DC Inno. We're also a top-3 dev custom software developer in DC according to the B2B research firm Clutch.
You can learn more about AgileEngine and our risk-free approach to building amazing software by contacting us via the form below.