5 Software Development Trends Shaping the Media Industry in 2019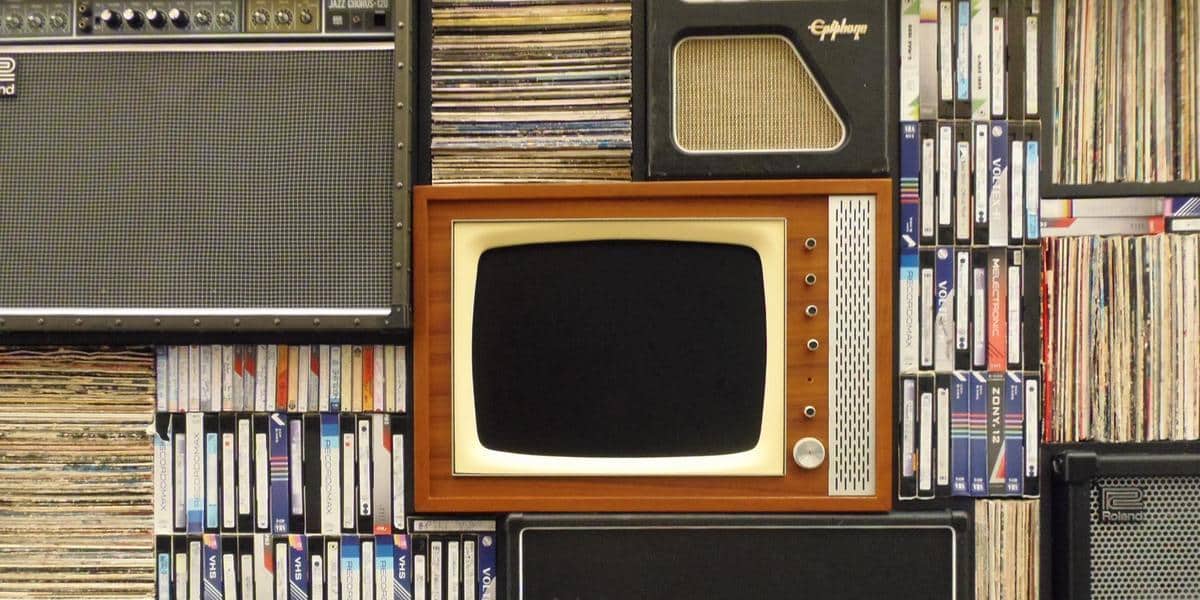 Deloitte says there were 250+ media streaming channels in the US in 2018, with the average user subscribing to only three or four. This makes for fierce competition. How do you win in a market like this?
Fixing content discovery seems like a workable tactic. According to Deloitte, people spend up to an hour a day searching for content, which leaves plenty of room for optimization. Two traditional strategies that media businesses pursue are exploration of new formats and expansion of content reach. Gaining user trust is yet another course of action that has become painfully relevant amid the 2018's influx of fake news and privacy breaches.
Each of these represent approaches and strategies that our clients follow. A significant portion of the AgileEngine portfolio are products for media brands, including viral video platforms and global newspapers and magazines. Let's see what technologies can help companies of this type succeed in the crowded media space of 2019.
Fixing Content Discovery (and Delivery) with Machine Learning and Predictive Analysis
The media companies participating in last year's CES expressed two major expectations for artificial intelligence and machine learning:
Optimization of content delivery. AI and ML can help monitor traffic patterns, boosting the resilience of streaming services. Solutions of this kind are what Cisco has been working on in 2018.
Personalization of content discovery. In 2019, Netflix subscribers are already receiving personalized recommendations curated with Vectorflow, a neural network library that the company open-sourced in 2017. Today, Netflix is investing a lot of brain power in collaborative filtering and predictive analysis by building a toolkit called Surus.
AI-driven recommendations are also a huge part of the UX of Hulu. In 2016, the company presented its homegrown collaborative filtering system based on a neural network. Collaborative filtering and machine learning are also integral to the recommendation engines of Spotify, YouTube, and Google Play, among other media giants. Knowing this, it's only a matter of time before the same technologies reach mass adoption.
Exploration of New Formats: AR, VR, and 360 Video
Technically, 2010 was the first "year of mobile AR", proclaimed by the Guardian and Adweek. As for VR, the technology emerged in the 90s — and reemerged in 2010s, backed by juggernauts like Google, Facebook, Microsoft, and Samsung.
With that said, 2018 was the year when Apple and Google got serious about augmented reality on mobile with ARKit 2 and ARCore. It also was in 2018 that Oculus Go, Lenovo Mirage Solo, and HTC Vive Focus ushered in an era of affordable standalone VR headsets.
So how is this affecting media and entertainment in 2019? First, the content from Netflix, Hulu, Fox, ShowTime, and Youtube is already on Oculus Go. Second, live-streaming of mass events like the Champions League, Coldplay concerts, or the Mecca pilgrimage in 360 VR is already a thing. Third, Lucasfilm and Disney have embraced AR to promote the Star Wars sequels.
Expanding Content Reach with Cross-Platform Apps
Statcounter reports that in December 2018, 56.9% of mobile denizens in the US were on iOS versus 42.75% Android users. Does this make iOS the platform that you should prioritize when building new mobile products or features? It used to in the past, but not anymore. Today, media brands can develop for iOS and Android simultaneously and reach both audiences faster.
About 75% of the recent mobile projects of AgileEngine involve React Native. Created by Facebook, this library enables cross-platform development of apps with 80–90% of code bases shared between iOS and Android. While similar technologies existed in the past, React Native became the first one to offer truly native-like performance and excellent developer experience.
With over 3 years in the market, 1800+ Github contributors, and 44K questions on Stack Overflow, React Native is beyond mainstream. This technology is a part of Facebook, Instagram, Discovery VR, Bloomberg, Netflix, and other world-renowned media apps.
Yet another emerging option that has similar potential is Flutter, a cross-platform mobile framework developed by Google. Progressive Web Applications are slowly penetrating mobile, too, leaving less reasons for media companies to develop true native apps in 2019.
Regaining Trust via a Stronger Focus on Privacy
The year 2018 saw a record-setting number of newsworthy data breaches. The biggest ones involved brands like Facebook and UnderArmour, and over 150 million compromised user accounts. The breach of the daily newspaper Sacramento Bee alone exposed the personal information of 19.4 million citizens of California.
This situation has made data security crucial — the more so in the media realm where trust impacts user behaviors such as ad blocking. As a result, 2019 might see a greater focus on cloud-delivered security services like the ones available from AWS, Microsoft Azure, or Google Cloud.
Gaining an Advantage with Global Agile Teams
Without a doubt, using the right tech is crucial for anything software-related. What's even more crucial, though, is the overall strategic approach to product development. This involves the strategies that companies embrace when staffing their engineering teams, and there's a major challenge associated with that.
In 2018, LinkedIn named software the industry with the highest turnover rate in the US. Software engineers are 13% less willing to apply for a job and get 3 times more recruiter interest than other professionals on LinkedIn. As a result, hiring locally might prove a challenge for many brands.
Knowing this, software outsourcing may become attractive for more companies in 2019. By opening their product development efforts to global talent, companies can staff 2–3x faster, and often at 60% the cost of US-based talent. If this sounds interesting, here are a few reasons entrust the development of your next be product or feature to the AgileEngine team:
Our engineers rank #1 in Argentina on Clutch, and among the top 10 in DC and Ukraine.
Our Ukrainian R&D centers are among the top-5 employers for programmers in the region.
We are DC-based, listed on Inc. 5000.
Our engineers are open source contributors and early adopters of emerging technologies.
We build apps that become the make people proud. For instance, one of our React Native apps is currently on Facebook's React Native Showcase.
We have well over a decade of experience in the media industry, and we love to use this expertise to create impactful products.
Want to know more about us? Check out our 2018 milestones or drop us a line via the form below. We will be happy to answer any questions that you might have.