AgileEngine named a top B2B provider in Argentina in Q4 2020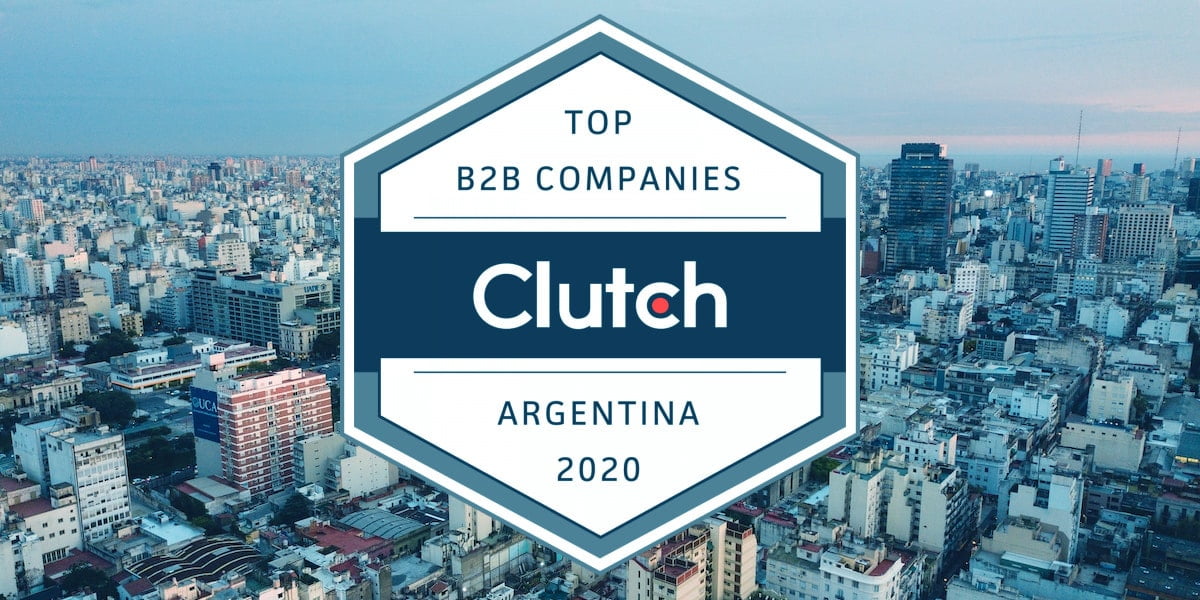 The B2B reviews firm Clutch has a tradition of releasing reports based on regional ratings of service providers. Looks like it's becoming yet another tradition of Clutch to feature AgileEngine in the top section of these ratings.
The new report recognizing our expertise as a B2B provider in Argentina has been published on November 5, 2020. It comes a little over a year after a similar Clutch report featuring our Argentinian team as leaders in B2B software development services. What can I say, consistency is a great thing, especially when it comes to industry recognition😎
In the past year, our team in Buenos Aires has reached a 100-people milestone, fueled by partnerships with several high-profile clients. Our expansion in Argentina has also contributed to the 153% growth of AgileEngine reflected in our Inc. 5000 rating: in 2020, we've made it to #2651.
About Clutch
A renowned market research firm in the software services segment, Clutch publishes verified client reviews for more than 150,000 globally. The firm is known for its leader matrices that offer dynamic data-driven rankings of providers based on locations and areas of expertise. The latter include software development, testing, design, and digital marketing services.
About AgileEngine
AgileEngine is a trusted software engineering and design vendor to more than 75 companies in spaces like media, ML/data, IoT, blockchain, and more. According to our clients' reviews on Clutch, we deliver 3x the ROI of competitors, helping our clients move forward faster. With an average rating of 4.9, we are listed among the top-3 software developers in DC, Argentina, and Ukraine.