Digital.com names AgileEngine a leading custom software developer in DC
In the words of the columnist and cartoonist Frank Tyger, "professionalism means consistency of quality." If you've been following AgileEngine, you know that our team consistently ranks among the best software developers on platforms like Clutch and the Manifest. This spring, our company got featured on yet another listing of B2B vendors.
In March, the B2B ranking website Digital.com released a report on custom software development firms in DC. Despite being fundamentally different in its research methodology from the review-centric platforms like Clutch, Digital.com also lists AgileEngine as a top vendor. Now that's a level of consistency that indicates professionalism 🙂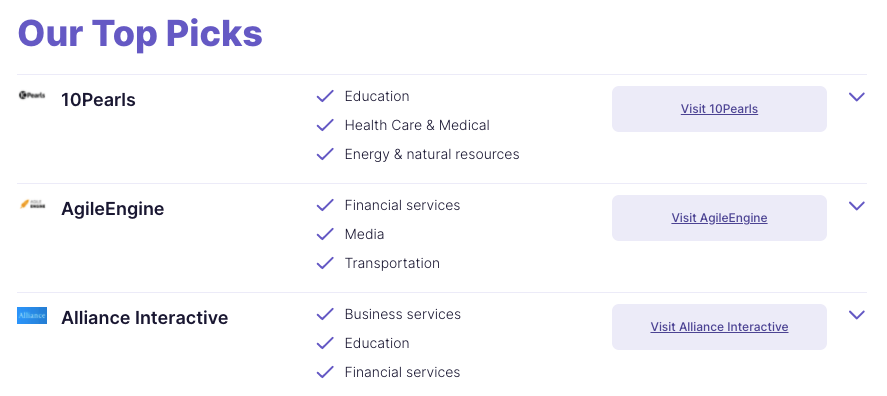 The new ranking covers 64 top-performing providers of custom software development services in the Washington metropolitan area. The factors used to determine the regional leaders include size, industry focus, service lines, and cost. According to Digital.com, the review strives to showcase "the most experienced, versatile, and diverse" regional firms.
Digital.com and its research methodology
Founded in 2016, Digital.com has published thousands of reviews and articles helping businesses navigate the ever-evolving landscape of B2B services. What makes these reviews and articles stand out is the smart methodology that the company's analysts use.
Instead of relying on reviews published on its own website, Digital.com studies social media posts using natural language processing and sentiment analysis. Based on machine learning and computational linguistics, this approach offers a new perspective on what clients think of a particular service or firm.
AgileEngine and our approach to software product design and development
Just like Digital.com, AgileEngine stands out from the competition by creating a unique, effective approach that generates value for its clients:
Over the past 10 years, we've developed a rigorous candidate selection process to ensure a 100% match with our clients' in-house experts in terms of skills and ownership mentality. On average, only 1 in 30 candidates becomes an AgileEngineer.
The #1 R&D employer in Ukraine and a top B2B firm in Argentina, we're well-positioned to attract the most talented developers and designers.
Being extremely selective about our clients and serious about professional growth, we're able to create a great working environment for our team.
Interested to know more? See our portfolio for more details on what level of quality enterprises and startups can achieve with AgileEngine.